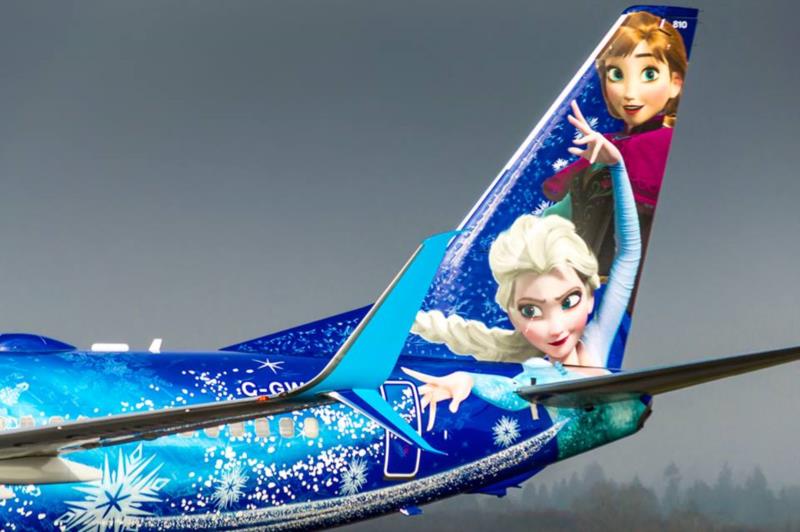 We started off 2016 on a high note when WestJet inaugurated service between YVR and Orlando on New Years Day. To make the service even more special, WestJet flew in their special Frozen plane for the occasion. This unique aircraft gives travellers a taste of Disney before they even arrive in the Magic Kingdom.
This new twice weekly flight to Orlando provides additional non-stop and connecting options for British Columbians looking for affordable, flexible-length getaways to Walt Disney World and a host of other spectacular attractions. Once at Orlando International Airport, most theme parks and other major venues are only a short bus ride away, making it convenient for families to take in everything the area has to offer.
Details of non-stop service between Vancouver and Orlando:
Route

Day of week

Departs

Arrives

Effective

Vancouver - Orlando

NEW
Tuesday

10:35 p.m.

7 a.m. (+1)

Jan. 12, 2016

Friday

11:35 p.m.

8 a.m. (+1)

Jan. 1, 2016

Orlando - Vancouver

NEW
Wednesday

9:05 p.m.

12:38 a.m. (+1)

Jan. 13, 2016

Saturday

9:30 a.m.

1:03 p.m.

Jan. 2, 2016
During the winter months WestJet operates nearly 450 weekly flights from Vancouver International Airport to almost 30 destinations, making it one of the airline's largest hubs.
WestJet serves Orlando with a total of 43 flights per week during peak winter months from Vancouver, Calgary, Edmonton, Winnipeg, London, Kitchener-Waterloo, Hamilton, Toronto, Ottawa, Montreal, Halifax, Moncton, Charlottetown and St. John's.
*Photo credit to Derek MacPherson