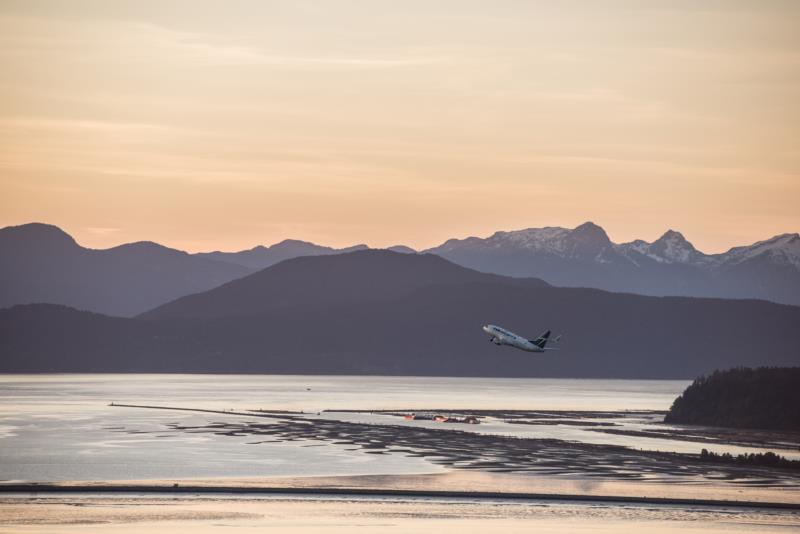 Summer has landed at YVR and along with it myriad new services, destinations and aircraft that can better connect B.C. to the world. But three new routes recently launched by our airline partners at WestJet make it easier to visit a few of our favourite cities in Eastern Canada. If you're looking to visit friends and family or experience a little bit more of your incredible home country, fly out of YVR to one of these three new cool Canadian cities this summer.
1. Halifax
Hooray for Halifax! Juts last night WestJet began new, seasonal non-stop service between YVR and Halifax Stanfield International Airport. This is the only non-stop service between Halifax and Vancouver and also becomes the longest domestic route available from YVR at about 4,500 kilometres.WestJet already offers 65 daily flights on 29 routes flying out of YVR, but this new flight will offer passengers the only direct connection to the Maritimes, a fantastic summer destination for families and adventurers alike. Haligonians can also now travel direct to Vancouver and experience everything our wonderful city has to offer. Flights will operate on WestJet's Boeing 737 aircraft featuring the recently enhanced Plus product and WestJet Connect. Flights between Vancouver and Halifax begin June 29 and will operate four times weekly until September 3, 2016. Flights have been timed conveniently with WestJet's extensive domestic network.The route flies four times a week. It departs YVR at 9 p.m. and arrives in Halifax at 6:34 a.m. the following day. Flights depart from Halifax at 7:25 a.m. and arrives in Vancouver at 9:46 a.m.
2. London
Just to confuse everybody, WestJet also added service from YVR to London, England earlier this month, and also yesterday started flights between London, Ontario and Vancouver! Not familiar with this Ontario city? Here are a few fun facts:
Nicknamed the Forest City.
Canada's 11th largest municipality.
More than 150 million people live within a day's drive of London, Ontario.
3. Hamilton
Known as "Steeltown", Hamilton is home to Canada's first Tim Hortons, more than 100 waterfalls and Canada's largest botanical gardens. Hamilton has lots to offer tourists and locals alike and now with new service starting between Vancouver and "The Hammer", travellers can now fly non-stop between the two destinations.