It's no pun intended to say 2016 flew by at YVR. This past year at Vancouver International Airport was filled with new routes, retail openings, community festivals, in-terminal events and so, so much more. And along the way we snapped as many pictures as possible to try and capture these magical moments. A lot of them were shared here on our new website! And many more on our Instagram, twitter, Facebook accounts or YVR's new Weibo channel.
These are just a few of the moments that made this year so special at YVR. Here are the Top 20 Pictures of 2016:
Reg Davidson Artwork Unveiled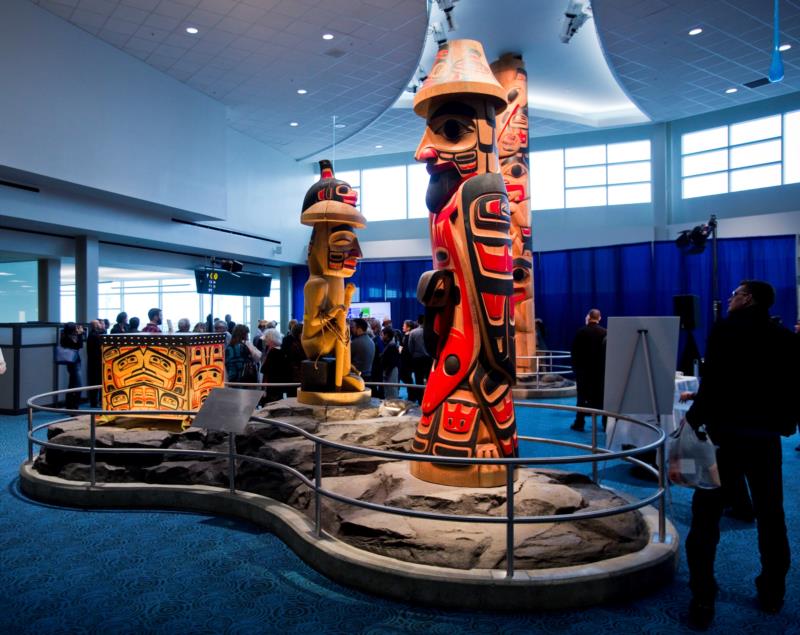 YVR houses one of the largest collections of BC First Nations art on public display as a means to make the airport distinctive, enjoyable and memorable within the global network of aviation hub, and in January of 2016 we unveiled a stunning new collection for travellers to enjoy. Raven Stealing the Beaver Lake, The Blind Halibut Fisherman and Raven with a Broken Beak, carved by internationally acclaimed artist Reg Davidson, recount Haida myths in which Raven is featured as both beneficent cultural hero and prank-playing Trickster. The carvings are on display in the Link Rotunda area of YVR's Domestic Terminal, after security near C Pier departure gates.
Air Canada Mountain Backdrop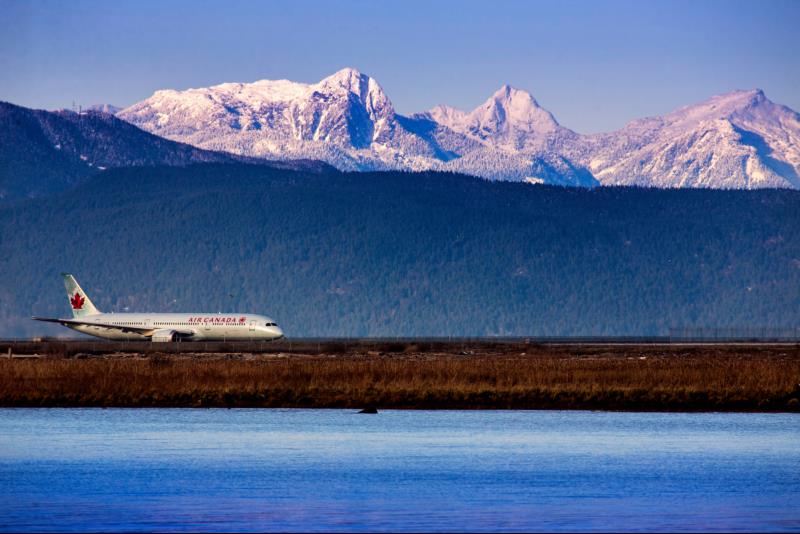 Stunning snapshot of an Air Canada plane with the snow-capped mountains in the background represents a massive year of growth for Air Canada at YVR. Since 2015, Air Canada introduced eight new services to YVR: Osaka, Cancun, San Jose, San Diego, Chicago, Dublin, Brisbane and Delhi. This growth continues in 2017 with five new destinations scheduled to launch, including Taipei, Nagoya, Frankfurt, London Gatwick and Dallas. Between January and October 2016, Air Canada reached a record high for capacity with 10.9 million seats – an increase of 12.0% over the same period in 2015. The airline's international sector, which includes the Asia Pacific, Europe and Latin America, led the growth with a 22.6% increase. What a year for AC at YVR!
YVR Wins Best Airport in North America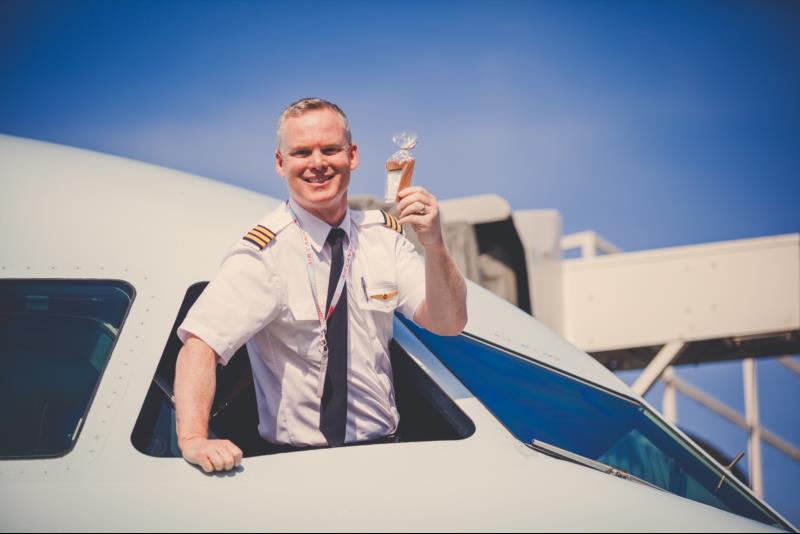 In March, Vancouver International Airport (YVR) was named Best Airport in North America for an unprecedented seventh consecutive year at the Skytrax World Airport Awards in Cologne, Germany. YVR is the first airport in the world to win seven years in a row, breaking the record for consecutive Skytrax awards.The Skytrax World Airport Awards are based on 13.2 million passenger surveys conducted in 555 airports around the world. The survey measures 39 elements in the airport travel experience including check-in to security and border clearance processes, comfort, efficiency, signage, transportation availability, passenger amenities and friendliness. This is the world's largest independent airport customer satisfaction survey.

The Jade Canoe Turns 20
This year marks the 20th anniversary of The Spirit of Haida Gwaii: The Jade Canoe arriving at YVR. This iconic piece by legendary Canadian artist Bill Reid means so much to YVR. It serves as the natural nexus point for the entire airport, where the public and passengers meet prior to grand adventures, and where countless photos have been taken over the past two decades. Discover 20 Fun Fact about the jade canoe here.
Ed Force One Rocks YVR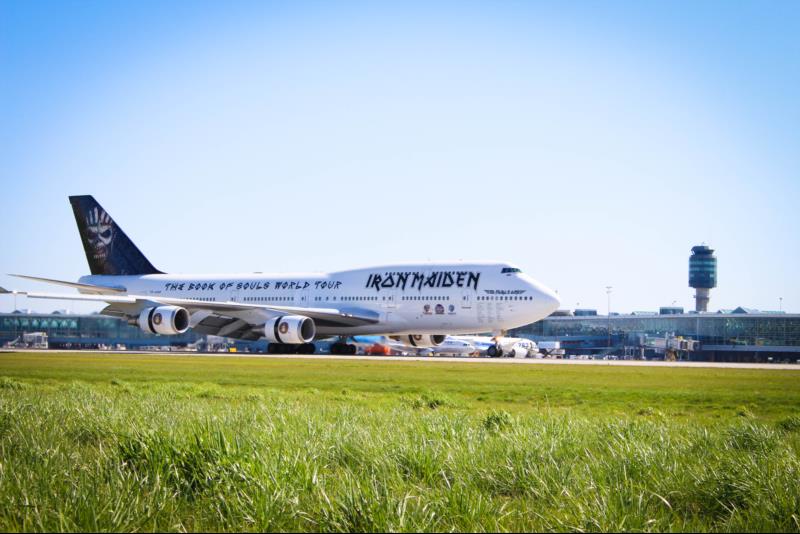 There was a major buzz at YVR on April 9th when Ed Force One landed in Vancouver for Iron Maiden's world tour. This custom-designed Boeing 747 is actually piloted by Iron Maiden band leader Bruce Dickinson. Rock on!
The A380 Lands at YVR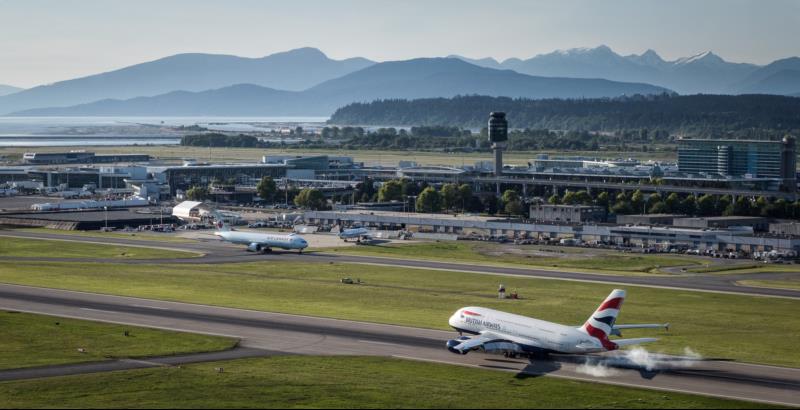 The big bird touched down at YVR on May 1 to much fanfare and excitement from the community, who turned out in droves to see this behemoth land. The A380 is the world's largest passenger aircraft and flew throughout the summer on British Airways' daily service between Vancouver and London. This marked the first A380 service to YVR, but perhaps not the last as we are hopeful this awesome aircraft will return in 2017!
WestJet Soars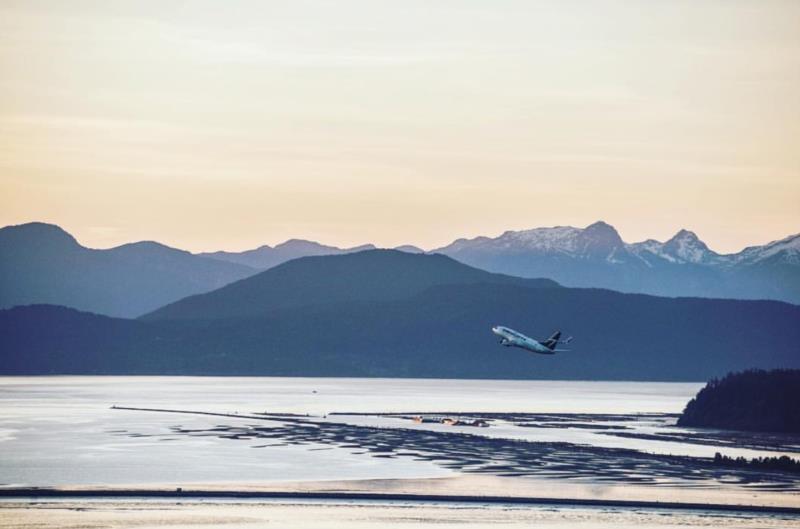 What a year for WestJet at YVR! In addition to a plane full of new domestic services to sweet Canadian cities like Hamilton, London and Halifax, WestJet also welcomed a new aircraft to their fleet in the Boeing 767 and launched their first international service to London Gatwick. Cheers to our partners at WestJet for their incredible growth in 2016!
YVR Certified Salmon Safe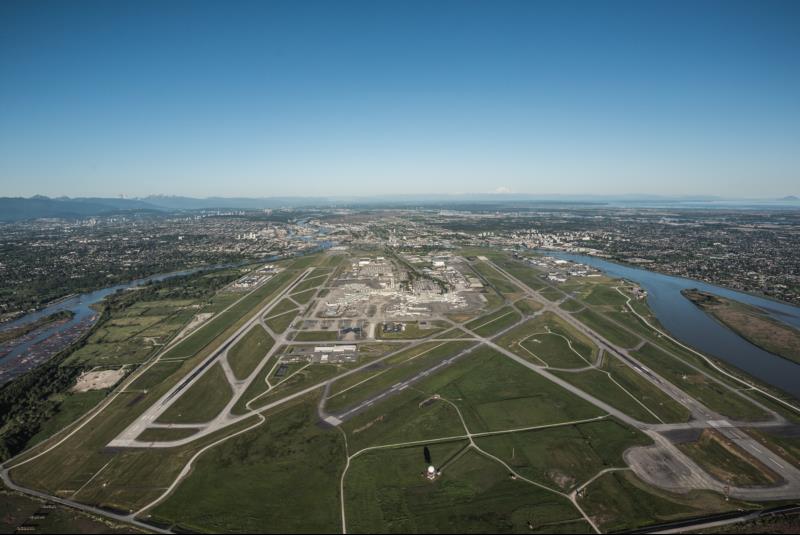 Sustainability is one of our core values here at YVR, and 2016 saw major strides made towards our environmental goals and recognition for our efforts to reduce impact on the incredible natural environment that surrounds us on Sea Island including being the first airport in North America to be certified Salmon Safe. This certification acknowledges YVR's ongoing efforts and commitment to transform its land and water management practices, to protect Fraser River water quality and enhance the habitat so Pacific salmon continue to thrive. YVR also received Level 2 Carbon Accreditation from Airports Council International North America.
Franco Ingenito Retires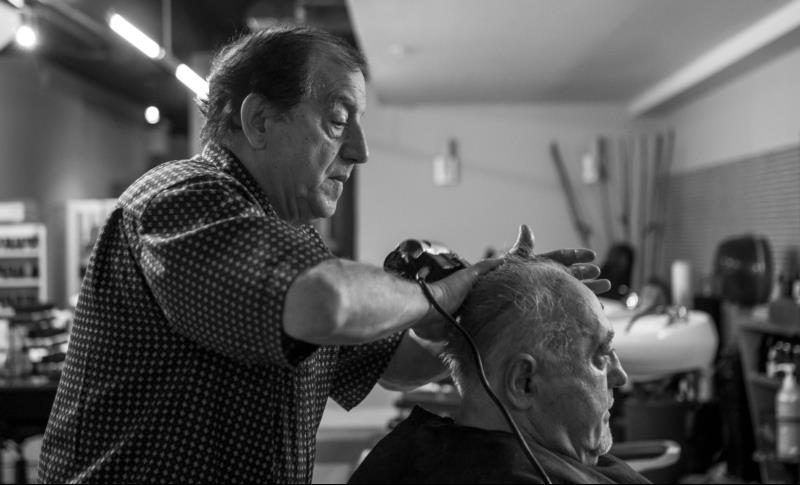 It's the people who make YVR so special, and Franco Ingenito was a fixture at the airport for almost 50 years as resident barber in Domestic Terminal Level 1. An Italian immigrant, Franco first sharpened his razor in 1969 and has been cutting hair at the airport for 46 years. During that time, he's styled everything from crewcuts to fauxhawks and man buns. In that time he's served hockey great Jean Beliveau; Federal Ministers, and course; countless airport employees and travellers. From beehives to buzz cuts to bob cuts and balayage, Franco has seen countless hair styles come and go over the course of his career. And with those hair styles, and the passage of time he's also seen millions of passengers pass through YVR and served as a great ambassador for YVR, for Vancouver and for Canada. If these walls could talk, they would say, "thank you, Franco". Full story here.
YVR Unveils Pet Relief Area
Traveling can be ruff, which is why YVR constructed and opened a pet relief area in the United States Departures area in 2016, making travelling with a K9 companion all the more convenient and comfortable for both travellers and their four-legged friends. More info here.
Korean Air Lift Off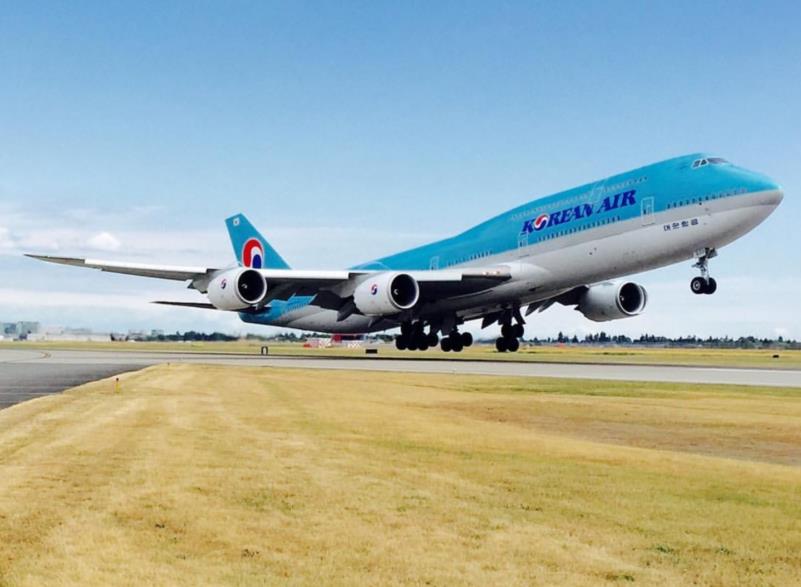 Just an incredible capture of that exact moment an aircraft goes airborne and you get that magical feeling of flight. Big thanks to our airside team for the photo and all their hardwork throughout 2016!
YVR Pride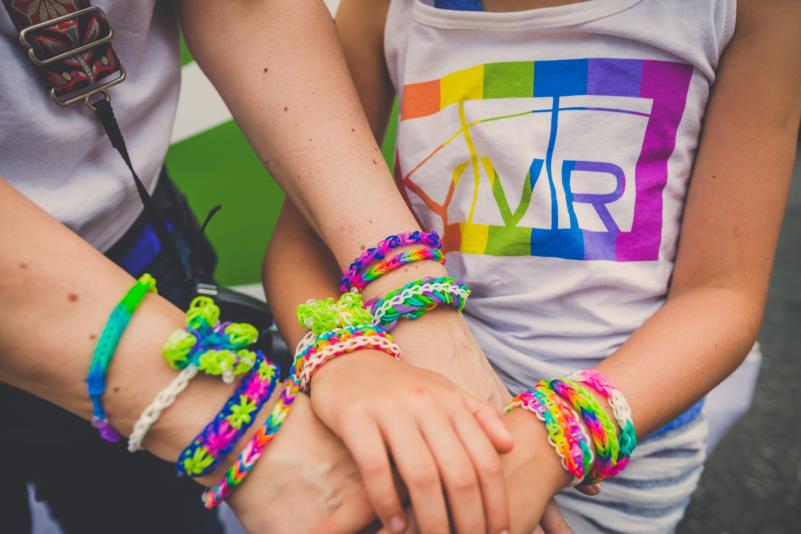 We took our community investment to another level in 2016, contributing a million dollars to our community partners and setting up at a record amount of community events around the Lower Mainland. In August we were proud to once again march in the Vancouver Pride Parade, where we rocked rainbow gear and danced our way through the streets of Vancouver alongside the community we are so happy to serve.
Xiamen Airlines Lands at YVR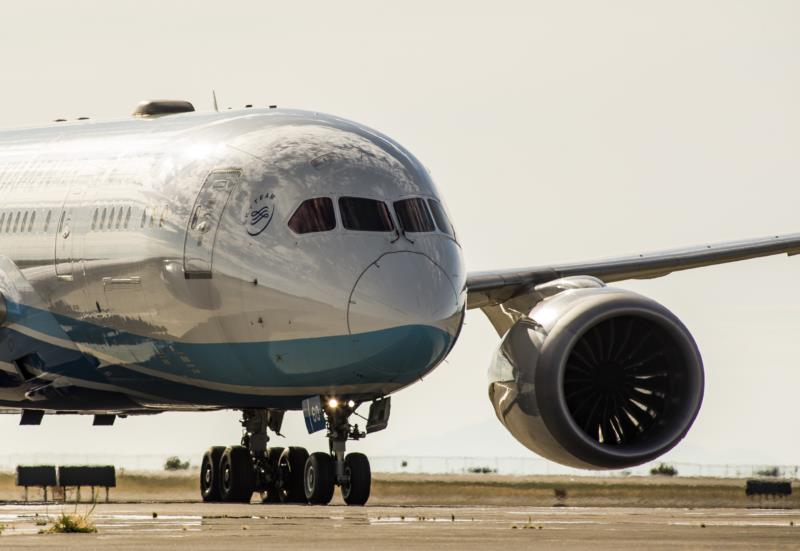 X marks the spot at YVR in 2016 as we welcomed Xiamen Airlines this year to our already impressive stable of Chinese carriers. The year-round, non-stop Boeing 787 service operates three times weekly between YVR and Xiamen Gaoqi International Airport. More info on this airline and its inaugural can be found here.
Community Chill Out Day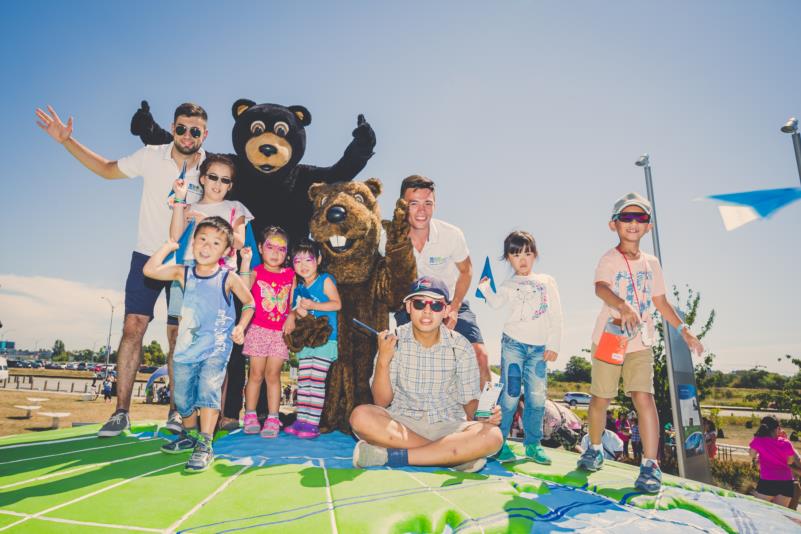 YVR hosted our first ever Community Chill Out Day this past summer at Flight Path Park and it was a huge success! This free, family event was attended by a couple thousand people and we look forward to hosting another shindig in 2017. See you there!
YVR 2037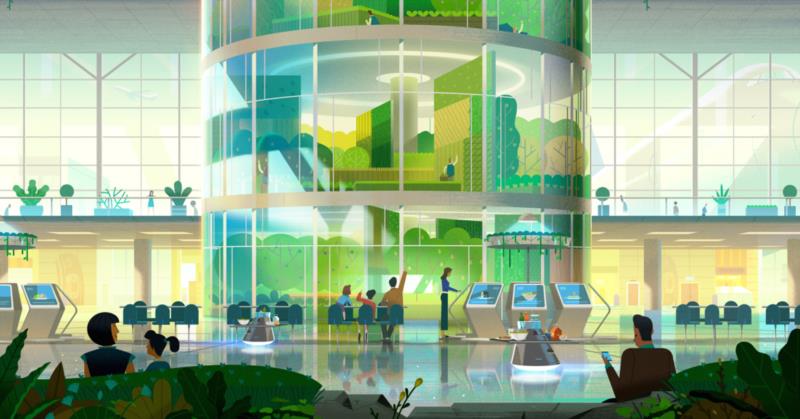 What does the future of YVR look like? That's the question we've been asking the community throughout Phase 2 of our Master Plan consultation, and to help spur creative ideas for the future of the airport, YVR hired a futurist who imagined a fantastical reality filled with high-tech additions to the airport that would fit right in any science fiction film. The above image (admittedly not a proper photo), imagines an airport with a massive vertical garden, robot assistance and of course our signature sense of place.
Shoreline Cleanup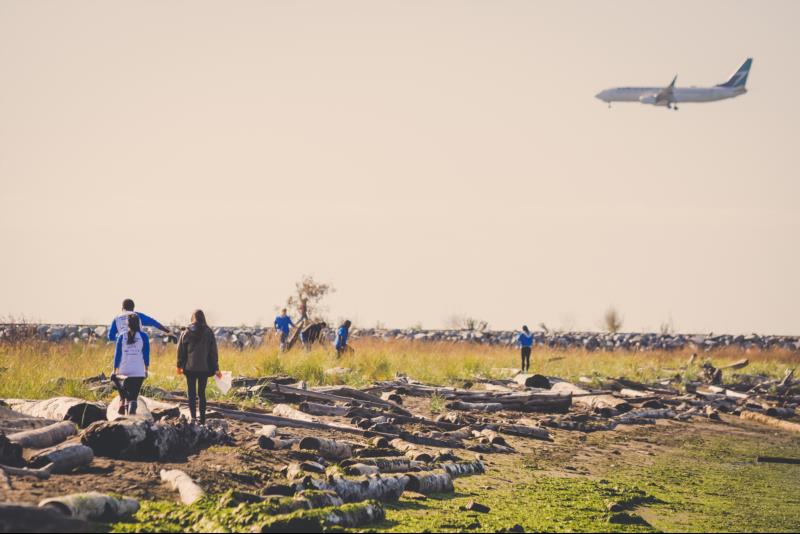 We are so appreciative when the community comes out to lend a helping hand and our community certainly didn't disappoint at this year's Shoreline Cleanup. Hundreds of people turned up at Iona Beach Regional Park on a Sunday in September to help clear the beach of debris. Big thanks to all those who participated and helped out!
Direct to Delhi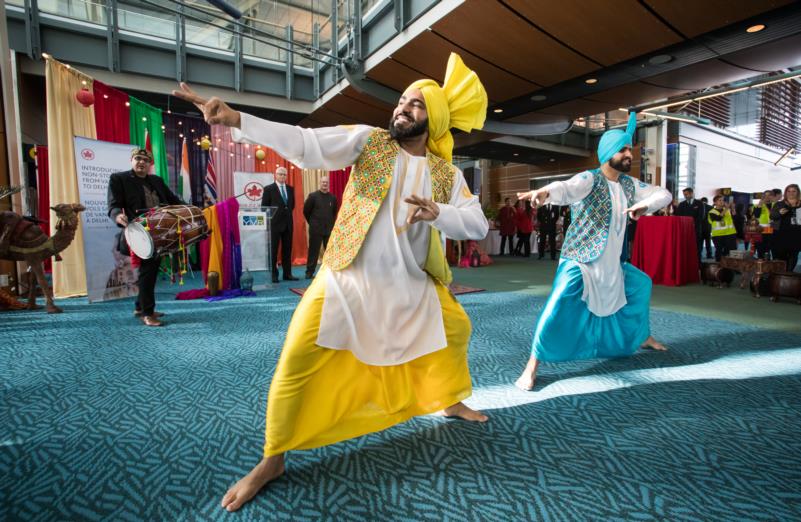 Direct service to Delhi on Air Canada was celebrated with a splash of colour and a cultural celebration at YVR that recognized the importance of this new route to our vibrant South Asian community who had been eagerly awaiting a direct connection to India. Launched in time to help travellers get to Delhi in time for Diwali, we were thrilled to offer this new flight in 2016 and beyond!
YVR Awarded Airport of the Year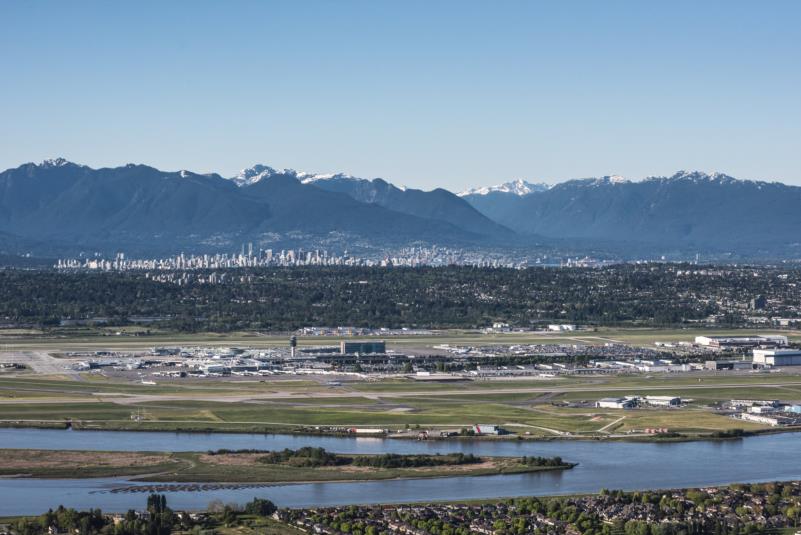 YVR received Airport of the Year at the annual CAPA Aviation Awards for Excellence in late October. This award is given to the airport that has done the most to advance the progress of the aviation industry. It's one of the biggest awards out there, with recent winners including Singapore Changi Airport, Amsterdam Airport Schipol and Beijing Capital Airport. We are the first airport in North America to ever win this award.
YVR Autism Access Sticker Introduced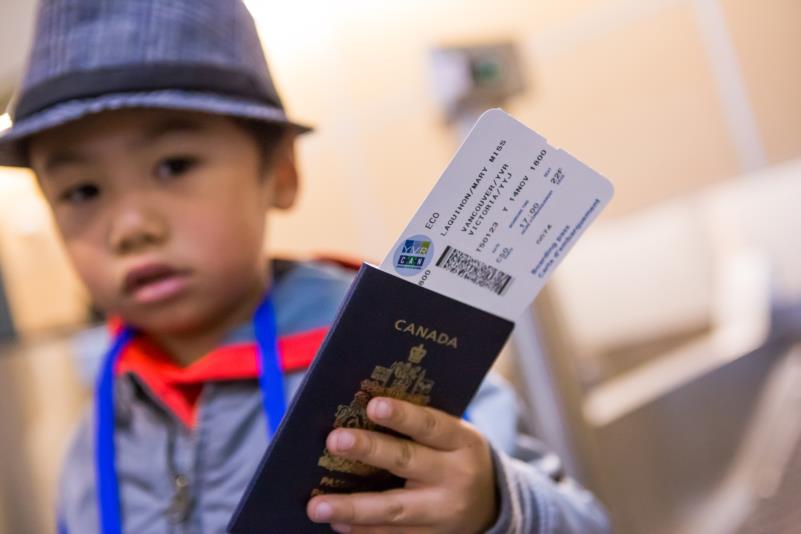 The new YVR Autism Access Sticker was developed as part of the I CAN Fly program, a collaboration between YVR and the Canucks Autism Network (CAN) that provides air travel resources to support individuals and families living with autism. The YVR Autism Access Sticker is a self-identification tool for individuals living with autism that can be placed on boarding passes. The sticker ensures an expedited airport process through screening and customs, and better communicates the specific needs of passengers to airport employees. We are very proud of this new initative, to learn more about the program click here.
Non-stop to Nanjing
China Eastern's new non-stop to Nanjing that launched December 20 has almost capped off a year of incredible growth of routes and services between YVR and the Asia Pacific. With Capital Airlines still set to inaugurate service on December 30th and Hong Kong Airlines recently announcing new service at YVR in 2017, our position as a key hub to this important region was on full display in 2016. YVR has the most mainland Chinese carriers of any airport in North America and Europe and we aim to continue to target this market for growth and work towards our big goal of 25 million passengers by 2020!