If Vancouver International Airport was a BBQ, and the destinations we serve are all shrimp, then in 2016 we're squishing them all closer together to make way for even more delectable routes. Last night we celebrated the launch of our third new destination this year, when Air Canada began operating its new flight to Brisbane.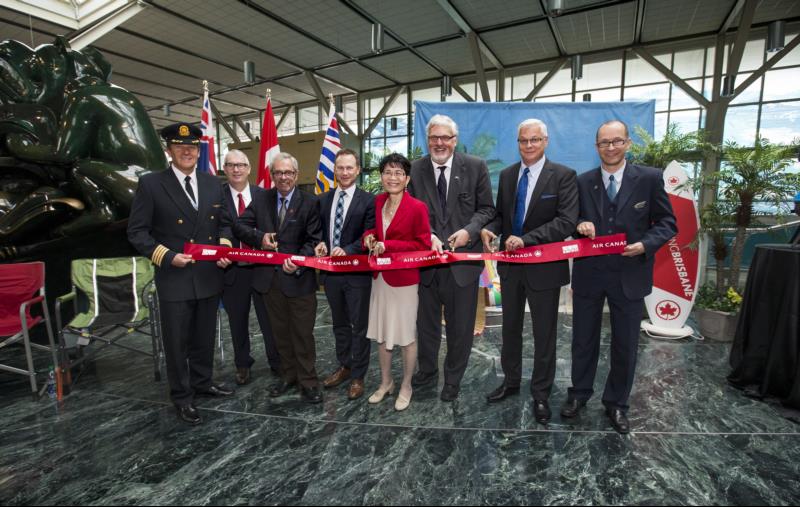 Among the many similarities between Canada with Australia, one we share is that neither country takes itself too seriously. With that in mind, our inaugural flight celebrations resembled a Gold Coast gift shop. There were surfboards aplenty, a cake shaped like a giant wave, and plenty of people dressed in board shorts and flip flops.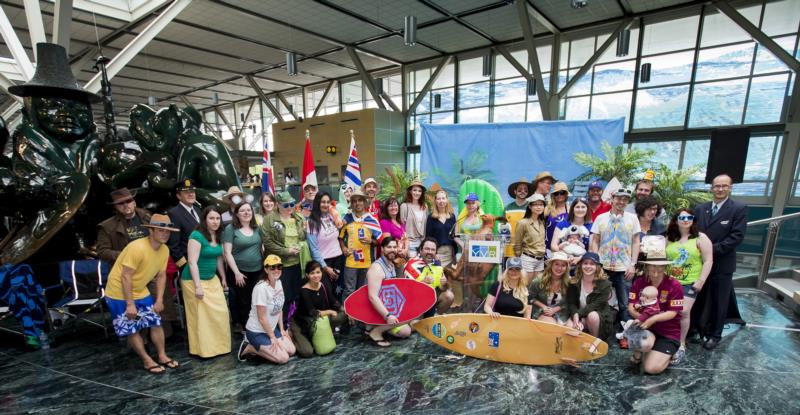 Even the iconic Sprit of Haidi Gwaii: The Jade Canoe statue got in on the action, with its tiled amphitheatre home transformed into a Queensland beach for the news conference.
To be fair to our new airport partner, there's much more to Brisbane than well-known Australian clichés and Queensland's white-sand beaches. Among its many cultural institutions, the subtropical capital boasts Australia's largest modern and contemporary art museum. Or perhaps you'd like to browse the work of local artisans at the city's bustling street market. By evening, there is everything from fine dining to lively bars and grills.
Of course, the traffic on any new route doesn't just go one way. Vancouver can expect a boost to its local economy as it welcomes more visitors from Australia, and additional business connections. This one new service will be responsible for adding nearly $18 million to Canada's GDP and 264 new jobs.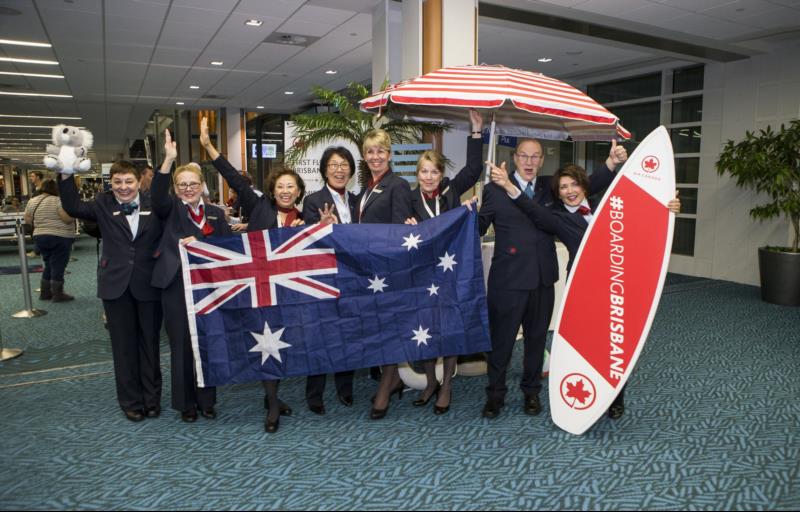 Travellers on this new Air Canada route will fly on the airline's Boeing 787-8 Dreamliner. The state-of-the art aircraft has three classes of service, with upgraded inflight entertainment featuring a high-quality audio and video on demand, an interactive moving map and games.
If all this sounds fair dinkum, book your trip to Brisbane today: http://www.aircanada.com/en/flights/to-Brisbane.html