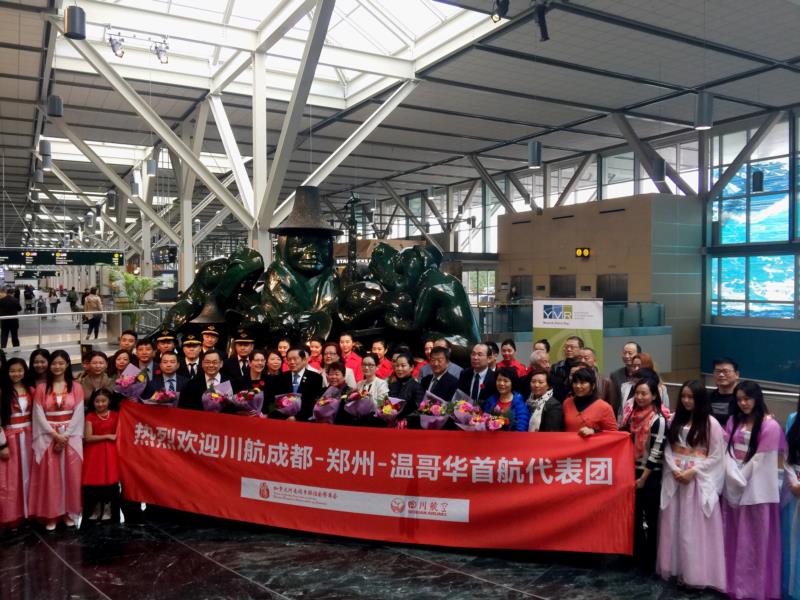 This just in: Sichuan Airlines has launched new non-stop service to Zhengzhou—one of China's most renowned historical hubs known for the famous Shaolin temple at the base of Mount Songshan, the birthplace of Chinese martial arts. Zhengzhou is the capital city of Henan Province and is one of China's major transportation hubs, located at the intersection of the country's ground transportation routes. It's also renowned as one of the eight historical capitals of China
Vancouver marks the first North American connection from Zhengzhou. This builds on our vision to connect Asia to the Americas and our successful history with Sichuan Airlines, which started in 2012.
But that's not all: the new service then connects to Chengdu, a city well-known as one of the world's panda capitals due to its famous Chengdu Panda Base. In fact, YVR's very own adopted panda, Lulu Richmond, lives a leisurely life in this excellent location. Amazing temples, gorgeous mountains, and beautiful animals—all via Sichuan Airlines, direct from YVR.