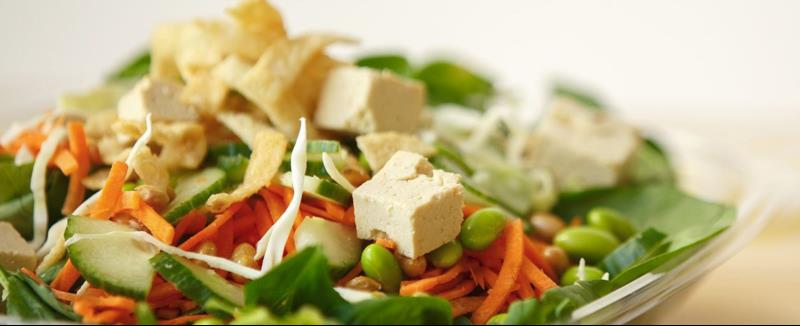 One of the best things about travelling is indulging in the fantastic food and beverage while flying abroad, and we want that culinary journey to start right here at YVR while you prepare for take off. Which is why we are so thrilled to be able to share six new restaurants that will open soon at YVR. Please return your fork to the upright position and prepare for snack off.
Bánh Shop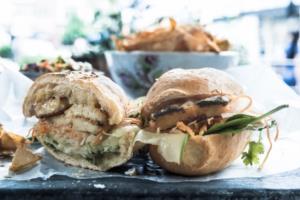 The Bánh Shop will make your taste buds take off when they start serving up hot and delicious traditional Vietnamese bánh mì street sandwiches in the U.S. Departures Terminal post-security. Bánh mì are warm and crispy French baguettes stuffed with chargrilled pork, beef or chicken and combined with the bold flavors of Southeast Asia—Thai basil, cilantro, pickled vegetables and cool crisp cucumber. Bánh Shop brings the mouth-watering menu of Asian street foods packed up hot and fresh to go for travelers looking for an onboard snack or a tasty treat pre-flight. Arrives: Spring 2017
Freshii
Freshii (seen at top of story) is a game changer for YVR as we look to provide fresh, healthy foods for passengers looking to stay energized for travel. Everything in Freshii is good for you. With more than 70 fresh, colorful and nutritious ingredients and dressings there is a unique snack option for every flyer that can be customized to suit each and every dietary delight. Located pre-security in the International Food Court, Freshii will be a great choice for those looking to fuel up before flying out. Arrives: Spring 2017
LIFT Bar & Grill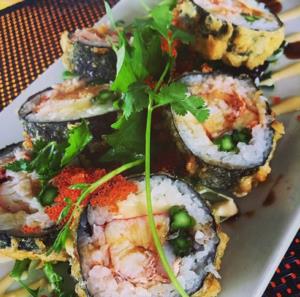 Locals will already know the name of this full-service bar and restaurant from its incredible current location on Coal Harbour, but Lift Bar & Grill will be known internationally once completed in the International Departures Terminal post-security. Offering upper crust food and drink for those looking to treat themselves before a big trip, LIFT will become that spot you make sure you get through security early for so you can grab your favourite cocktail before boarding. Arrives: Winter 2016
Pajo's Fish & Chips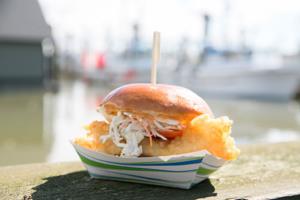 Already famous among tourists and locals alike, Pajo's has been a culinary mainstay in nearby Steveston for decades, dishing up succulent seafood on-the-go, down on the docks. One of the best things about Pajo's is their commitment to sustainability as well as delivering delicious food. Their progressive approach to green practices, Oceanwise seafood, locally sourced plates, and commitment to the wider regional community makes Pajo's Fish & Chips a great choice for a number of reasons, and their pre-security location at the International Food Court means everybody can enjoy their awesome offerings. Arrives: Spring 2017
In addition to these four new fantastic offerings, there will be two other concepts opening in 2019 - stay tuned for more details!