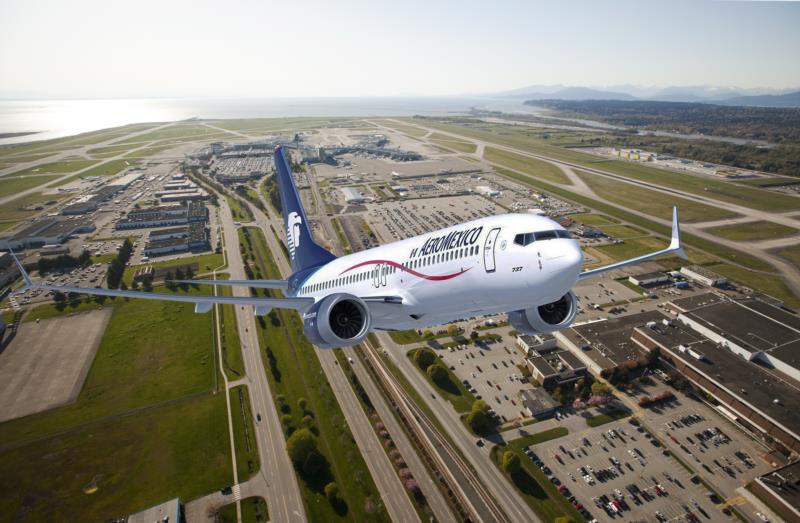 We are so excited to announce that today Aeromexico has announced three additional round-trip flights between Mexico City and YVR. Starting Thursday, December 1, the airline will offer 10 flights each week from YVR, up from 7 – a weekly seat increase of 85 per cent since Aeromexico launched the route in 2015.
Aeromexico launched daily YVR flights in December 2015 using a 124-seat Boeing 737-700, before upgrading to a 160-seat Boeing 737-800. The most recent changes bring Aeromexico's total weekly seat offering to 3,200 – an increase of 85 per cent since the inaugural flight. The new flights are timed to offer Aeromexico's passengers quick and convenient connections to and from the airline's Latin and South American flights.
Canada's recent announcement to drop visa requirements for Mexicans has encouraged increased travel between the countries and there has been major passenger traffic growth between Mexico so far and YVR so far in 2016.
Mexico is Canada's fifth-largest source for inbound travel. Starting December 1, the Government of Canada will lift visa requirements for leisure and business travel, a move YVR's CEO touted would increase travel to the city. Vancouver hosted more than 87,000 overnight visitors from Mexico in 2015. Tourism Vancouver expects this number to grow to 131,000 overnight visitors by 2018.
Aeromexico's new YVR flight schedule:
| | | | | | |
| --- | --- | --- | --- | --- | --- |
| Flight number | Origin | Destination | Departure time | Arrival time | Frequency |
| AM694* | MEX | YVR | 1:23 a.m. | 5:33 a.m. | Tue, Thu, Sat |
| AM695* | YVR | MEX | 7:00 a.m. | 2:40 p.m. | Tue, Thu, Sat |
| AM696 | MEX | YVR | 6:00 p.m. | 10:05 p.m. | Daily |
| AM697 | YVR | MEX | 11:20 p.m. | 7:00 a.m. | Daily |
*Service commences Thursday, December 1