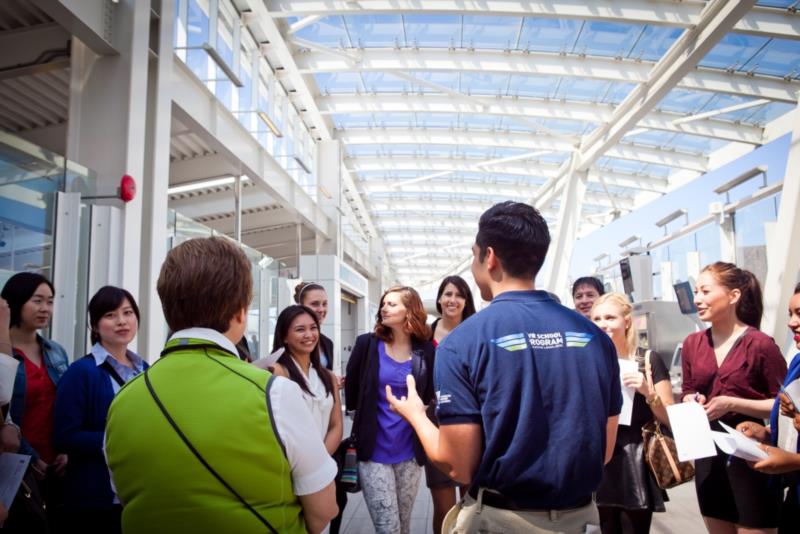 Ferris Bueller famously said, "Life moves pretty fast. If you don't stop and look around once in a while, you could miss it."
While many of us travel through airports in a time-pressed, head-down fashion, we at YVR hope that our free interactive guided tour program offers community groups a chance to take Bueller's sage advice and enjoy the beautiful and interesting surroundings of Vancouver International Airport.
Highlights include our globally-renowned First Nation's art collection, environmental programs, architecture, accessibility, airport operations and travel tips. Tours will wrap up in the Public Observation Area, which feature interactive exhibits and unobstructed views of the airfield out to the Strait of Georgia
Community groups and local organizations are encouraged to apply for an Explorer Tour by visiting our website: www.yvr.ca/tours.