While June marks the beginning of summer for most people—with pleasant thoughts of the outdoors, BBQs and sun—for us it's the middle of cake season. This may sound strange for anyone who doesn't work in the airline industry, but for those in the know cakes are a big deal.
Why? They are a common centrepiece at inaugural air service events, which we have had a lot of lately. They range from awe-inspiring to harmlessly cliché—and they always put a smile on our passengers' faces, adding an extra wow factor to our already excellent events. So let's look at a couple we have whipped up.
First off is the cake we made for British Airways' new YVR to London Heathrow A380 service on May 1.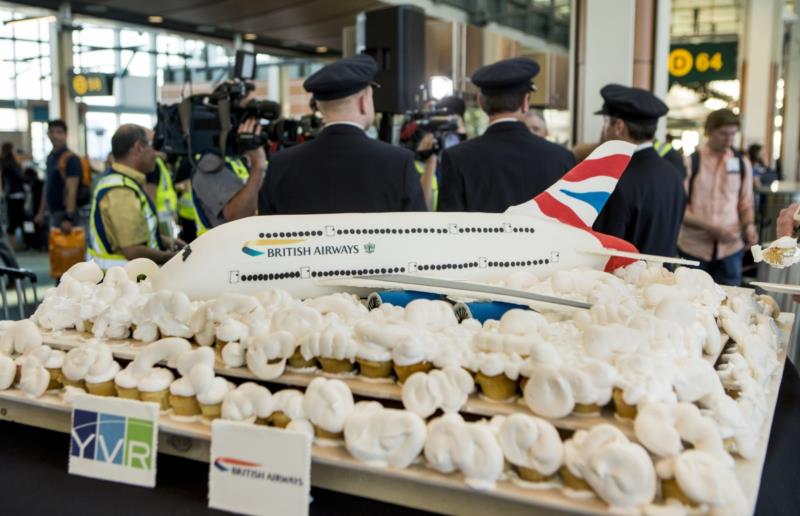 This cake is all about BIG, which makes sense because this service marked the first time the world's largest passenger aircraft landed at YVR! We began planning for this aircraft over two decades ago and we are delighted to see it now serve our passengers.
Next up was our cake for WestJet's new non-stop service to London Gatwick. The iconic subway sign and intricate "tube" design were a hit with homesick Londoners.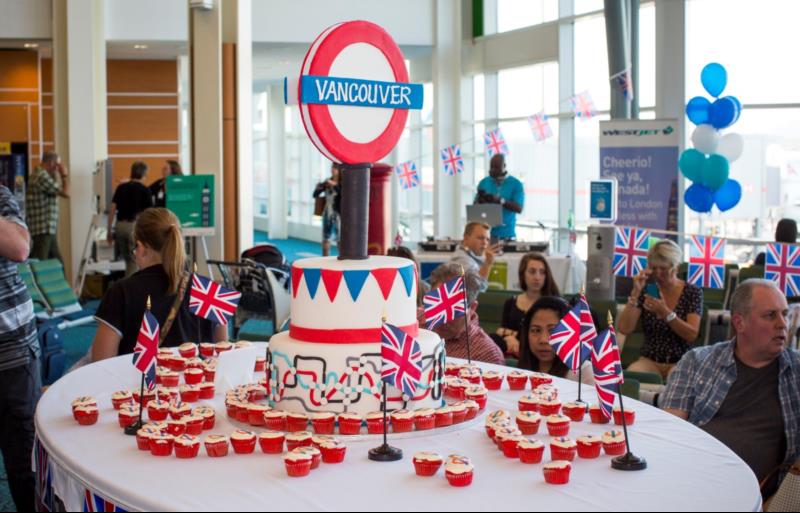 Note: This marked the first time WestJet offered service to Europe from YVR.
Not to be outdone, team cake came up with a brilliant design for Air Canada's new non-stop service to Brisbane, which won us anna aero's coveted Cake of the Week competition!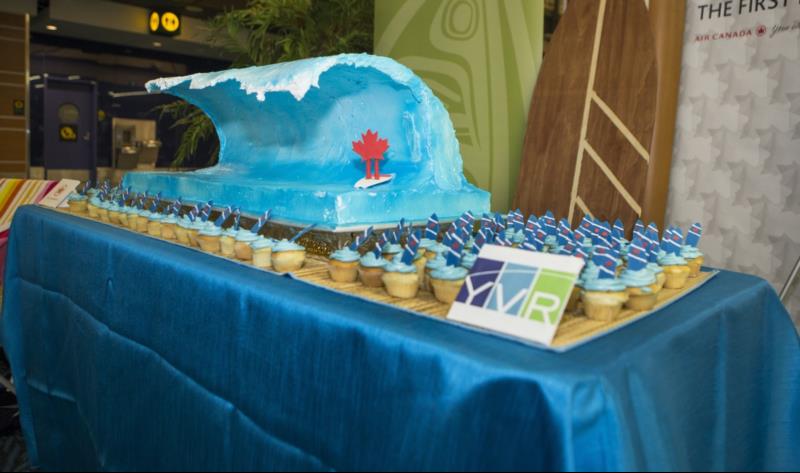 Brisbane is a great city and is a well-known connecting hub. And it's only a short drive to some of Australia's best surfing.
Shortly after, we had yet another London cake—this time to celebrate Air Canada's launch of London Double Daily service on their amazing Dreamliner aircraft.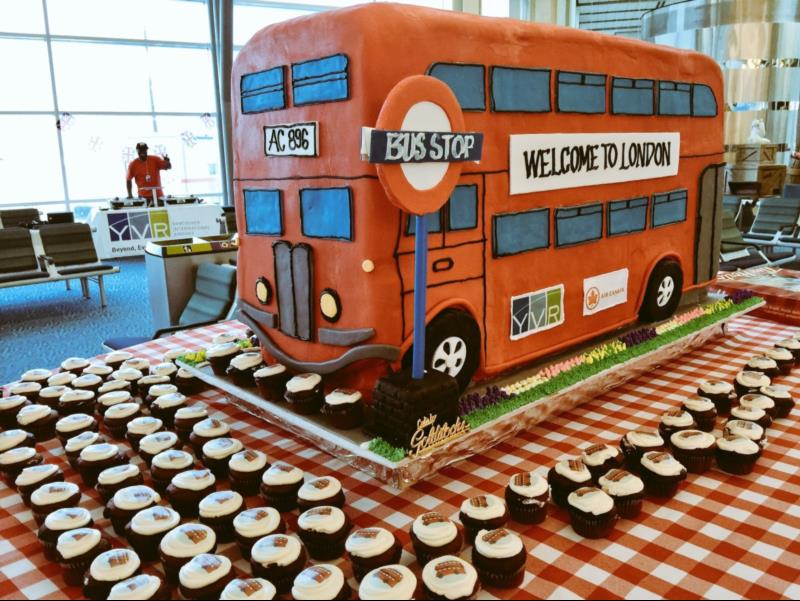 We then went with a retro style for Air Canada's new non-stop service to Chicago. For those who have had the pleasure of visiting the Windy City, this cake brought fond memories of its excellent cinematic tradition.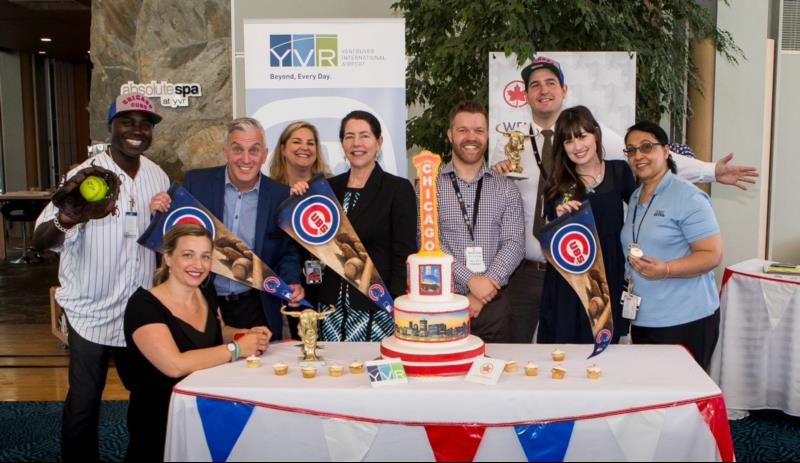 And then our latest cake—Air Canada Rouge's new non-stop service to Dublin. The Irish are well-known as a fun-loving bunch and this cake doesn't disappoint.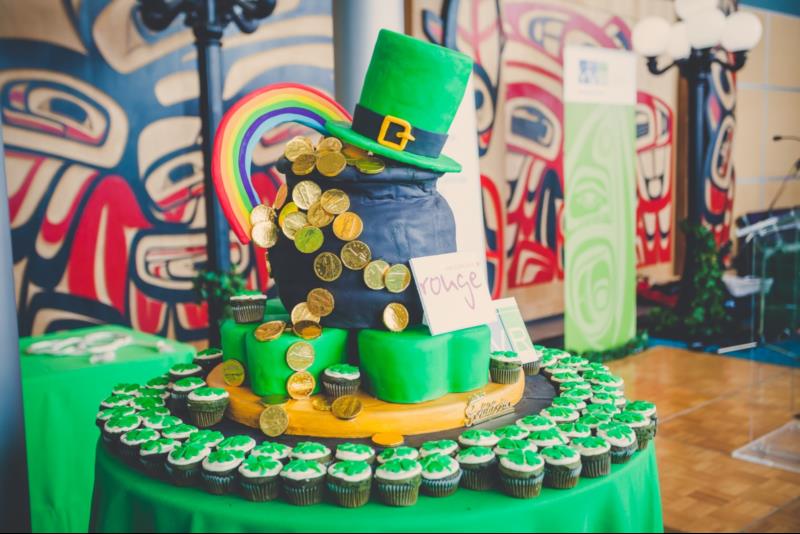 We're thrilled to see so many cakes decorate our terminal. We greatly appreciate everything our new and existing airlines do and we are committed to working together to celebrate every success—whether it's a new destination, an extended service, or a new partner.
So what's next? I just have to mention our "Cakeosseum," which will be unveiled at Air Transat's inaugural YVR to Rome flight on Friday June 17. We're also looking forward to Xiamen Airlines coming to YVR to celebrate their new Xiamen to YVR service on July 25. And there's also Air Canada's new non-stop service to Delhi, set for October 2016.
Do you have an idea for a future cake? Let us know!