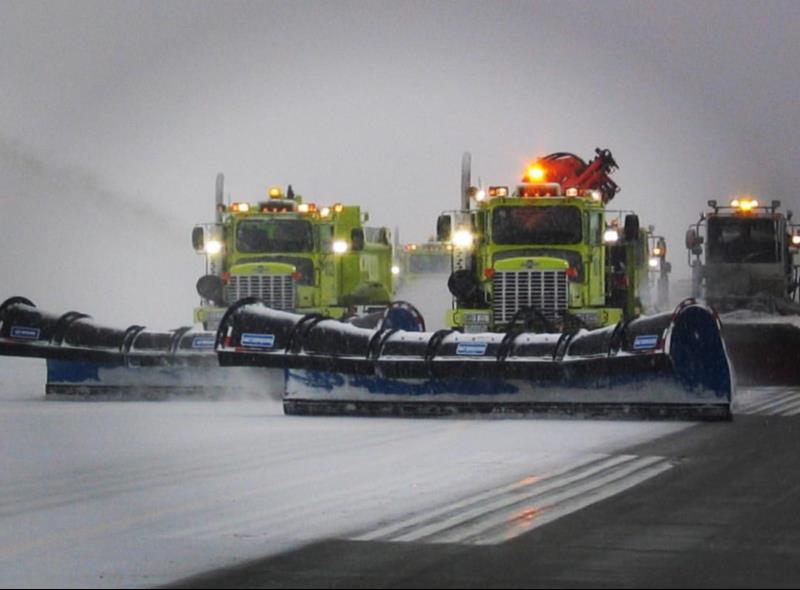 Winter weather can have a major impact on airport operations, but the recent dump of snow and ensuing cold snap we experienced was a great opportunity for the team at YVR to demonstrate that despite the rarity of the white stuff around here, we are ready to go in the snow.
It all starts in late summer, when our team begins by reviewing and revising plans, preparing specialized equipment and conducting full training exercises on the airport's runways and taxiways. Then, when winter hits, the team is ready—monitoring weather 24/7 for anything snow-related. When the snow shows up our team springs into action, with 80 pieces of snow-removal equipment at their disposal.
This includes de-icing equipment, snow plows, snow blowers, sweepers and high-tech snow-melting machines fondly known as hot tubs, capable of melting 20 truckloads of snow every hour. And of course we have some impressive trucks, equipped with a 24-foot, high-speed snow plough. It's amazing to see these trucks clear a runway, proceeding in a highly efficient staggered formation that optimizes time and surface area. In fact, this team can clear the equivalent of Granville Street from the Fraser River to Burrard Inlet—in less than 15 minutes.
With more snow potentially on the horizon, our team is ready to once again be put to the test. We are committed to maintaining a safe and efficient airport, in any weather and at any time. This often means that when many of us are sleeping soundly, our airside teams our working hard to ensure YVR is in top shape.
The result is a safe and reliable airport, one that I am proud to be a part of, and a team I wish to thank for their tireless efforts during the recent snow storms. From the snow removal crews and de-icing teams out there spraying down aircraft, to the roadwork crews keeping the curb safe and all the behind the scenes people who coordinate this extraordinary effort that results in people getting home to their loved ones this holiday season – Thank you. And thank you to our passengers and airline partners for the patience and understanding. We are constantly working to improve our operations as we continue to connect more and more people from all over the world. So, sure, let it snow. And Happy Holidays from YVR!