This month, we named the Boeing 787 Dreamliner as our Aircraft of the Month, and boy did the spotters deliver, posting more than 100 photos of this awesome aircraft at YVR using the hashtag #YVRSpotters! We didn't specify between a 787-8 or 787-9 as we love both, and wanted as many pics as possible. We then chose 10 of our favourites and had the public vote on a winner via Facebook. The above photo was taken by Aymin Ismail and features an Air Canada Dreamliner with a jaw-dropping mountain backdrop. A truly spectacular photo and a deserving winner of our first #YVRSpotters Aircraft of the Month contest. Thank you to all those who entered, keep your eyes peeled to this blog for the next Aircraft of the Month so you can enter to win.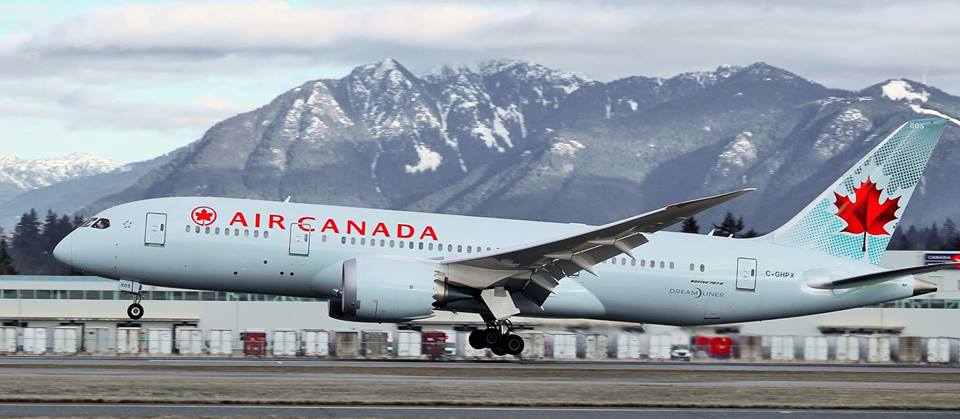 There have been more of the 787-9 Dreamliners on the runways at YVR in the last year with Air Canada and the R2D2 ANA Jet both making visits, and we might just start to see this variant even more regulaily in the near future... Stay tuned!
We love this plane so much that at YVR that we dubbed 2014 Year of the Dreamliner as several airlines (Japan Airlines, China Southern, Air Canada) all started scheduled service with this revolutionary aircraft. For more information on the Boeing Dreamliner click here.
Scroll down for some more absolutely stunning photos of Dreamliners at YVR by our incredibly talented plane spotting community.
Photo by Samuel Millar
Photo by Jeff Zhang
Photo by River King
Photo by King Hui
Photo by Chung Kwok
Photo by Dory Dynna
Photo by Mark Munzel
Photo by Ian Farquhar-Smith