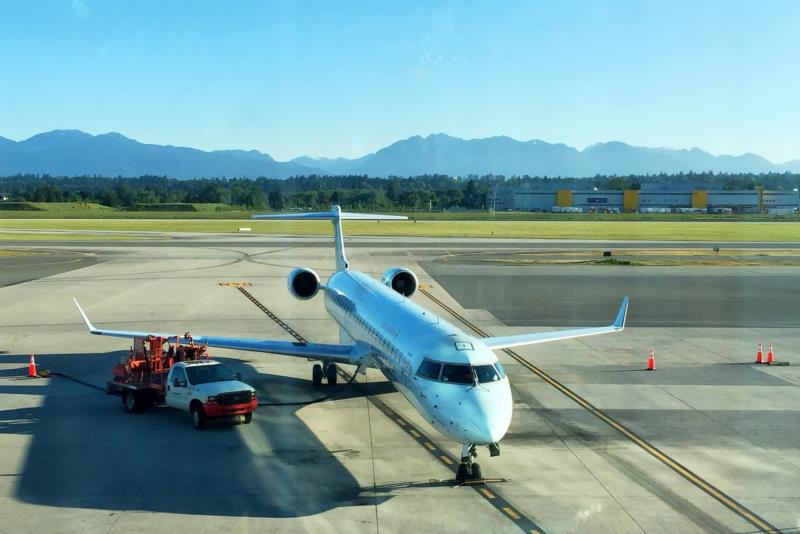 YVR recently celebrated the inaugural flight of Air Canada Express' new route between YVR and Norman Y. Mineta San Jose International Airport (SJC). The new nonstop service will depart YVR twice daily, and is the only service from Vancouver to San Jose, California.
Air Canada Express' new route answers the demand for a direct link between Vancouver's tech sector and heart of the Silicon Valley, home to tech giants like Google and Apple. This new twice daily service is a significant investment by Air Canada and a testament to how much our local tech industry is flourishing."
With their geographical proximity and shared time zone, Vancouver and Silicon Valley are becoming increasingly connected and traffic between the two tech centres is growing. B.C.'s tech sector generates more than $15 billion in Gross Domestic Product, employs over 100,000 tech professionals and boasts homegrown successes, such as Hootsuite and Slack, as well as offices of global tech powerhouses, including Microsoft and SONY Imageworks.
In addition to facilitating business connections in the tech sector, Air Canada Express' YVR – SJC service will have local economic benefits. It will create 107 new jobs in the transportation and tourism sectors, $4.5 million in wages and approximately $8.2 million in Gross Domestic Product for the province of British Columbia.
Air Canada Express will operate the service using a Bombardier CRJ705 with seat capacity for 75 passengers.
Norman Y. Mineta San José International Airport (SJC) is located in Silicon Valley, close to tech giants including Google and Apple, and only two miles from downtown San Jose. San Jose is Northern California's largest city and the 10th largest city in the U.S.