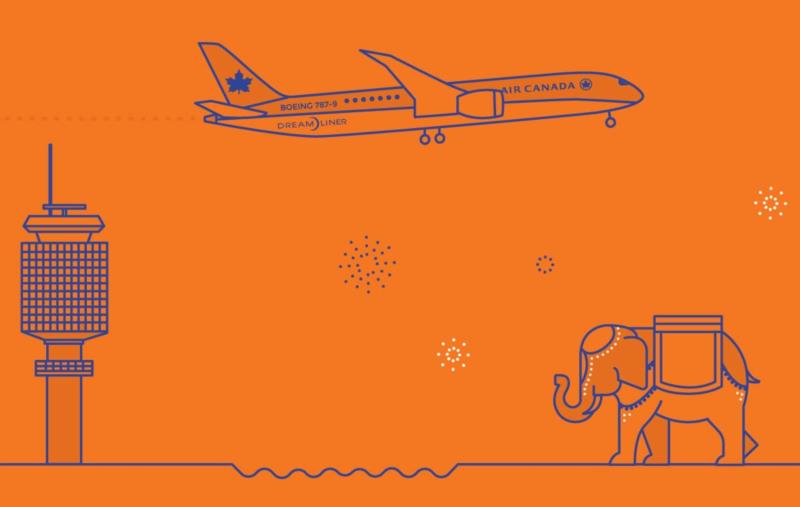 Air Canada has announced they will operate a seasonal, three-times weekly flight between Indira Gandhi International Airport (DEL) and YVR starting October 20, 2016. Air Canada will fly a Boeing 787-9 Dreamliner on the new, non-stop service between Canada and India, featuring 30 International Business Class lie-flat pod suites, 21 Premium Economy and 247 Economy Class seats with upgraded in-flight entertainment. The flights are timed to optimize Air Canada's Western Canada and US network through YVR.
Located in North India, Delhi is the second most populous city in India with a population of over 16.3 million people. It is an important economic centre, with key sectors including information technology, telecommunications, banking and tourism. Delhi is also a cultural centre, well-known for its significant monuments and historical sites.
The flight will depart from YVR at 21:40 and arrive in DEL at 01:20(+2) local time. It will depart DEL at 06:30 and will arrive at YVR at 06:55.
The new service will add 94 jobs to the B.C. economy, $5.4 million in Gross Domestic Product, $1.9 million in taxes and $3.4 million in wages to the province.