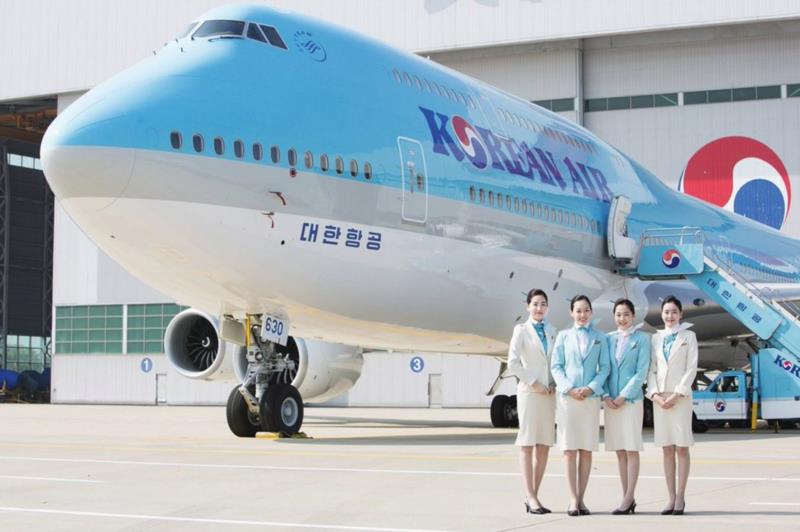 One week from today (June 22) we will welcome yet another new aircraft to the runways of YVR when Korean Air brings their Boeing 747-8i to Vancouver for the very first time. KE became the first carrier in the world to operate the cargo and passenger variant of this aircraft when it introduced the 747-8i to its fleet in August of 2015 and became only the second carrier (in addition to Lufthansa) to operate both the A380 (introduced at YVR in May with British Airways) and the 747-8i.
The new aircraft boasts an improved fuel economy and will help the carrier add to its already impressive fleet of world-class aircraft.
Korean already flies their big, beautiful 747-8F to YVR as part of Korean Air Cargo operations at Vancouver International Airport. Korean Air alternates between the 747-400F and this 747-800F for their Vancouver runs which combine to make up one of the top cargo operations at YVR.
With a vivid and distinct livery and their instantly recognizable logo, a lot of plane spotters will be excited to catch a glimpse of this new aircraft at YVR. Stay tuned to our twitter for some fun social contests that will offer some giveaways for snapping pics and posting to social media.
Flight Deck crew: Two
Passenger seats: 368
Length overall: 77.3 metres
Wingspan: 68.4 metres
Height: 19.51 metres
Maximum distance: 13,602 kilometres
Cruising Speed: 912 km/h
Korean has a lot of extra interesting information on the fleet section of their website with photo galleries of the interior and information on their businessclass offerings.
Photos courtesy of Korean Air