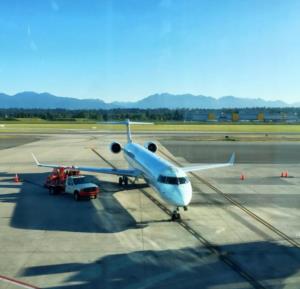 Break out the cowboy boots for boarding, Air Canada is now offering year-round service to Dallas, Texas!
The new route adds to an already huge amount of growth at YVR for Air Canada in the last year with new routes to San Jose, San Diego, Chicago, Dublin and Brisbane flying in 2016 and service to Delhi starting from YVR in October. With new daily service to the fourth largest metropolitan area in the United States there are more options than ever for travellers looking to head down South or connect from Asia to the United States with preclearance facilities in Vancouver.
Flight AC8625 departs from DFW at 07:25 a.m. and arrives at approximately 10 a.m., then departs from YVR at 1:30 p.m. and returns to Dallas at 7:25 p.m. Air Canada's Vancouver-Dallas-Fort Worth flights will be operated by Jazz Aviation LP under the Air Canada Express brand with 75-seat, wi-fi equipped CRJ-705 aircraft, offering both Business and Economy cabins of service as well as in-flight entertainment at every seat.