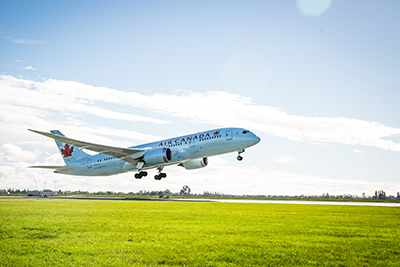 India engages the senses. Smells, flavours, colours and sounds come together to provide a stimulating travel experience like no other.

Many tourists start their Indian adventures in Delhi. It's home to 25 million people and has been the country's capital and political hub since the end of the twelfth century.

Adventure seekers can time travel through the city's empires and kingdoms by visiting monuments, dive into the rich flavours of regional cuisine, explore markets and wander the city's winding alleys and neighbourhoods.

If you've been dreaming of a Delhi getaway, but have been dissuaded by the time it takes to get there, you're in luck. On October 20, Air Canada will launch a thrice-weekly, non-stop service to India's capital, making Delhi an ideal destination from Vancouver just in time for Diwali.

So start planning your next trip to India and don't miss out on some of Delhi's top sights and experiences.

Food

Delhi has no shortage of flavours to delight and surprise the senses. Start your day with some parathas. These warm, doughy flatbreads can be enjoyed on their own, dipped in curry, or stuffed with vegetables. A daily staple in the Delhi diet and a tasty Indian comfort food, you can find parathas at restaurants and food stalls scattered across the city. When deciding what to eat in Delhi, it's best to follow the locals. So make sure to try some momos. These vegetable and meat stuffed dumplings can be purchased from stalls outside most office buildings, in most neighbourhoods and at almost all markets. Other Delhi food highlights include kebabs, butter chicken, biryani and an array of desserts. Of course, Delhi has many more flavours to tantalize your taste buds, so keep an open mind and be adventurous.

Chandni Chowk

Immerse yourself in a cultural experience at the oldest and busiest market in Delhi. Chandni Chowk is a web of interconnected alleys, vibrant colours, honking horns, rickshaws, music, delicious food and historic architecture. The area is comprised of several different markets that sell items like musical instruments, silver, textiles, stationary, pearls, technology, spices and much more. It's a paradise for shoppers and anyone who wants to lose themselves in a bustling, local scene. Don't forget to try some amazing food while you're visiting Chandni Chowk. It's home to Gali Paranthe Wali, a street lined with some of the best paratha vendors in Delhi.

The Red Fort

While exploring the Chandni Chowk area, visit some of the historical sites. Delhi has a rich history and much of the city's monuments date back centuries. The Red Fort, constructed out of red sandstone during the 17th century, is an iconic feature of Old Delhi's skyline that is surrounded by 2.4 kilometres of defensive wall. Wander around the fort and look at the beautiful domes and intricate carvings, pick up some souvenirs at Chatta Chowk (a covered bazaar), visit the Indian War Memorial Museum, or catch a nightly light show. If you're in the city on August 15th, you can watch India's prime minister hoist the national flag above the Red Fort's Lahori Gate, or main entrance, in celebration of the country's independence.

National Gandhi Museum

History buffs and tourists interested in the life and work of Mahatma Gandhi and the Indian Independence Movement will love spending some time at this museum. It houses a collection of books, manuscripts, photographs, audio-visual materials, as well as personal relics, voice records, letters and more. The museum consists of seven galleries: the entrance gallery, spinning wheel gallery, photographic gallery, commemorative gallery, martyrdom gallery, art gallery and Ashram gallery. The photographic gallery contains almost 300 images of Gandhi, as well as a replica of his living room.

Qutb Minar

At almost 73 metres tall, Qutb Minar is India's tallest minaret and the tallest brick minaret in the world. The tower was constructed in the 13th century and is made of red sandstone, marble and sandstone and includes detailed carvings and inscriptions. Qutb Minar is located on the outskirts of Delhi and can be accessed by metro and auto rickshaw. Spend a couple of hours walking around the ancient and medieval monuments that make up the Qutb Complex, which is a UNESCO World Heritage Site.

Diwali

Diwali, also known as the Festival of Lights, is India's biggest holiday and is celebrated annually in October and November. The exact date of the holiday changes based on the Hindu lunar calendar. Every year, Hindus, Sikhs and Jains come together to celebrate the triumph of good over evil and light over darkness. Tea lights, oil lamps and vibrant colours illuminate the city during Diwali. So, if you're lucky to find yourself in Delhi on this special holiday, there is a lot to see and do. Visit temples adorned in colourful lights, flowers and garlands. Or walk some residential streets and gaze at family homes illuminated by fairy and tea lights. You'll hear firecrackers and see fireworks as friends and family celebrate.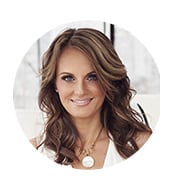 About Claire Newell
Claire Newell is a travel expert, author and a recognized authority on the international travel industry. She is the founder and owner of Travel Best Bets, one of the largest agencies in Canada and the best-selling author of Travel Best Bets – An Insider's Guide to Taking Your Best Trips, Ever. She has appeared in top broadcast and print media throughout U.S. and Canada over the last 22 years, including Canada's Global TV network, NBC's Today Show, Fox & Friends, CNN, and others. Claire also writes regularly for print and online publications including Readers' Digest, Today's Parent and more.