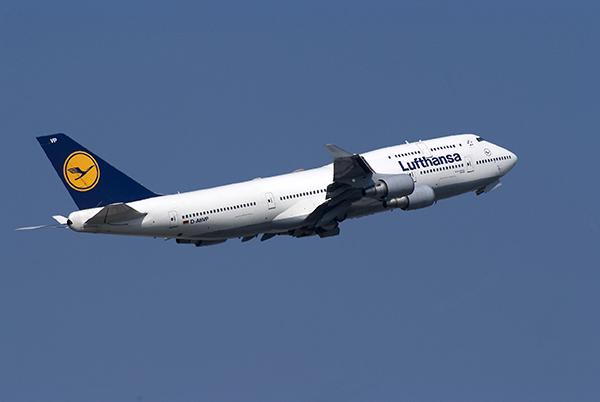 Are you looking for a combination of old world charm and modern, cosmopolitan flair for your next European getaway? Consider jumping on a jet to Frankfurt and then heading to Munich.

Tourists often view Germany's fifth largest city as a financial and transit hub. Frankfurt is home to the European Central Bank and more than 50 million travellers pass through the airport each year, but half of those people never venture into the city.

Munich, on the other hand, is a well-established tourist hub known for Oktoberfest, enchanting Christmas markets, spectacular castles, gorgeous scenery and much more. The two cities are different, but both offer a unique glimpse into German history and culture.

If you live in Vancouver, getting to either city is easy. Lufthansa flies to Frankfurt seven days a week year-round and to Munich seven days a week from May to October. The cities are only a short three-hour train ride away from each other, so add them to your next German itinerary. And don't miss out on some of the main attractions.

FRANKFURT

The Altstadt
If you're seeking a historical experience in the modern hub that is Frankfurt, spend a few hours getting lost in the Altstadt – also known as the city's Old Town. Römerberg Square is a must-see highlight and is considered to be one of the most beautiful squares in Frankfurt. While wandering around this historic district, also make sure to visit St. Paul's Church, the Fountain of Justice, and the Museum of History. Grab lunch at one of the many restaurants and cafés in the area and watch daily life unfold.

Cider Taverns in Sachsenhausen
Apfelwein is a type of cider and has been Frankfurt's drink of choice for hundreds of years. You don't have to wander for too long before finding a cider house. In fact, you can spot the taverns that brew their own apfelwein because they often have a green wreath above their entrances. Visit Sachsenhausen for an authentic experience. This district is home to two of Frankfurt's traditional cider houses, Zum Gemalten Haus and Wagner. In the summer, it's nice to relax on a patio while enjoying a refreshing glass of apfelwein. If you're in Frankfurt in mid August, make sure to catch the Apple Wine Festival to taste the best of what the Rhine-Main region has to offer.

Goethe House and Museum
Fans of the famous German author and poet, Johann Wolfgang von Goethe, can take a walk in his shoes by touring his childhood home. You can even see the desk where the author wrote The Sorrows of Young Werther, which was published in 1774 and launched Goethe's career.

The Rhine Valley
Take a day trip out of the bustling city to the Rhine Valley. Most tours include a river cruise through the 65-kilometre stretch of the valley that is a UNESCO World Heritage Site. Cruise past beautiful villages, medieval castles, and vineyards. Half and full-day options are available. After exploring Frankfurt, the Rhine Valley is a great place to relax and enjoy the natural scenery.

MUNICH

Oktoberfest
Millions of people flock to Munich every year for the biggest folk festival in the world. Running from the second to last Saturday in September until the first Sunday in October, this quintessential Bavarian experience is a must-do for everyone – at least once. Visit the 14 main beer tents featuring six breweries, wander around the fairground, hop on some rides, watch the Costume and Riflemen's Parade (on opening weekend), and savour some wiesnhendl (grilled chicken), fresh pretzels, sausages and more. Just make sure to book your accommodation well in advance if you want to don your dirndl or lederhosen shorts and head to Oktoberfest. It's a busy time of year in Munich!

Canal Surfers
Take a stroll through Munich's English Garden – or Englischer Garten. Located in the middle of the city, it's one of the largest urban parks in the world – bigger than New York's Central Park. This 3.7 square kilometer oasis boasts the city's second largest beer garden, cycling and jogging paths, lush fields, a Japanese teahouse and year-round surfing. That's right, the Eisbach River – a two-kilometre man-made river – is a surfing hotspot. But you have to see it to believe it, so head to the park and watch the locals put on a show in the rain, shine and even snow.

Marienplatz
For people-watching, magnificent architecture, shopping, dining and more, head to the city's main square. It's been a gathering hub for Munich's residents for more than 800 years! Make sure to visit Neues Rathaus (New City Hall) for great views of the square and beyond. The observation tower is 85 metres tall and can be accessed via elevator. If you're in Munich over the Christmas holidays, visit Christkindlmarkt. Held outside Neues Rathaus, this is one of the oldest Christmas markets and runs from November 25 until December 24.

Neuschwanstein Castle
Bavaria boasts some of the most spectacular natural sceneries and enchanting castles in the world. Neuschwanstein Castle – Disney's inspiration for Sleeping Beauty's castle – is a quick train and bus ride away from Munich. Just make sure to reserve tour tickets before heading to Neuschwanstein to avoid disappointment and not being able to see the inside of the castle. Surrounded by lush green fields, forest and the Alpsee, Neuschwanstein is truly something out of a fairytale.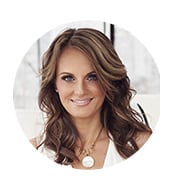 About Claire Newell

Claire Newell is a travel expert, author and a recognized authority on the international travel industry. She is the founder and owner of Travel Best Bets, one of the largest agencies in Canada and the best-selling author of Travel Best Bets – An Insider's Guide to Taking Your Best Trips, Ever. She has appeared in top broadcast and print media throughout U.S. and Canada over the last 22 years, including Canada's Global TV network, NBC's Today Show, Fox & Friends, CNN, and others. Claire also writes regularly for print and online publications including Readers' Digest, Today's Parent and more.