1. EAT
Do something a little different next date night and grab dinner at the airport. There are plenty of delicious sit down dining options available at YVR pre-security including Hanami, Koho, Galiano Cafe and of course a B.C. favourite - White Spot. Also, Fairmont Vancouver Airport hotel truly soars with their fantastically fresh food prepared with local ingredients. Whether you're looking for a juicy burger, some tasty sushi or something a little more refined, YVR has it all.
2. STUDY
Maybe the best kept secret in town, YVR is the ideal place to cram for finals. Free, high-speed wifi? Check. Quiet environment perfect for concentrating? Check. Open 24 hours a day? Check. Students seeking a sweet spot to study can hang out on the Observation Deck and concentrate on making the grade without worrying about any pesky distractions. Also, pretty planes just out the window when you need a brain break.
3. SHOP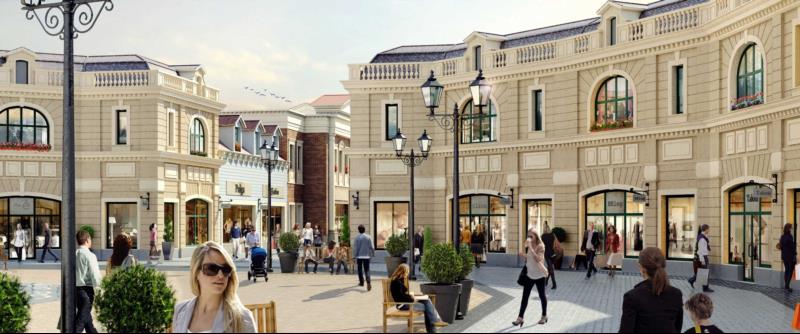 YVR stepped up the Sea Island shopping options in 2015 with the addition of the McArthurGlen Designer Outlet Vancouver Airport. This snazzy centre offers a wide variety of retail outlets with everything from active wear, high-quality chocolate, shoes, handbags and so much more. The European-style layout allows passengers and the public the opportunity to get some fresh air while also scratching their itch for retail therapy.
4. IMBIBE
The Fairmont again offers a variety of high-quality cocktails and their Jetside Bar boasts beautiful views airside while you lubricate. But Vino Volo, Koho, White Spot and Stanley's Happy Landings Lounge all serve up tasty treats for somebody looking to have a glass at YVR. Another awesome option is Hanami, where you can sip sake and sample some Asian ales. As always, enjoy responsibly.
5. WELLNESS
Level 1 Domestic Terminal Building holds a variety of hidden gems including a full service pharmacy, medical clinic and dentist's office. Whether you work at YVR or live along the Canada Line, the airport has options if you need to see a dental or medical professional. More info here.
6. BEAUTIFY
Passengers or the public looking to pamper themselves can visit Absolute Spa on Level 1 Domestic or their location inside the Fairmont. The spa specializes in anti-jetlag treatments and offers manicure and pedicure services, waxing and full-body massage treatments.
7. PICNIC

Grab a blanket, make some sandwiches, stir up some lemonade and hit one of the many parks around Sea Island for a lazy afternoon of fun in the sun with your friends. Whether it's Iona Beach, Flight Path Park or the banks of the Fraser River, YVR is surrounded by neat places to spend the day lounging with your favourite book and occasionally looking up to see a 747 flying overhead.
8. CYCLE
YVR boasts some of the best cycling locations of any airport in the world! They're so good, we recently made a fun video highlighting some of the great places to pedal around the airport. Rides for every level and we are proud supporters of Bike to Work Week.
9. EXERCISE
In addition to the cycling offered, The Fairmont has a full indoor gym with lap pool for hotel guests or available for drop in. Take a jog along the jetty or a long walk at one of the many surrounding parks and work up a sweat!
10. PLANE SPOTTING
YVR has a passionate plane spotting community who can often be seen focusing their high-powered lenses on incoming aircraft looking for that perfect picture of a majestic aircraft in flight. You can often catch some arrivals and departures from the south terminal viewing platform, or visit Flight Path Park for jets soaring directly overhead.
11. VOLUNTEER

YVR's famous Green Coats can be found all throughout the terminal, assisting passengers and making YVR a happier place to travel, and people can apply for that program by sending us an email. But, we also offer a number of other volunteer opportunities throughout the year through our community program including Shoreline Cleanup and Quest Holiday Hamper Drive. Follow our social channels to stay informed of upcoming opportunities.
12. FAMILY FUN
There are so many things you can do with wee ones at YVR, especially in summer. YVR Take Off Fridays runs every week in July and August and features loads of fun stuff for free you can as a family including face painting, arts and crafts and kid-friendly entertainment, all in terminal. Year round you can visit the Observation Area and check out some of planes right outside the window and the nearby Flight Path Park (pictured above) is a fantastic spot to go stand on top of the world and dream of all the places you'll go as a family.
13. EXPLORE ART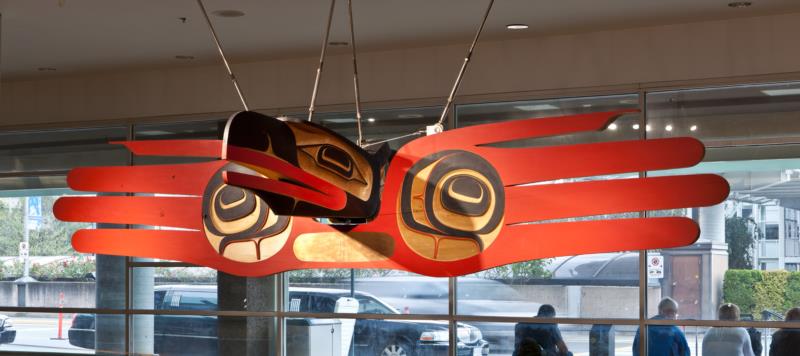 YVR boasts one of the biggest privately owned, publicly displayed collections of West Coast First Nations art in the world. We recently celebrated the 20th anniversary of the jade canoe at YVR, and encourage the public to enter a contest for a trip to the Haida Gwaii. Check out some fun pieces on Domestic Level 1, visit the Welcome Figures at International Arrivals Level 2, and marvel at the Great Wave Wall located straight across from the Jade Canoe. For more info on Art at YVR click here.