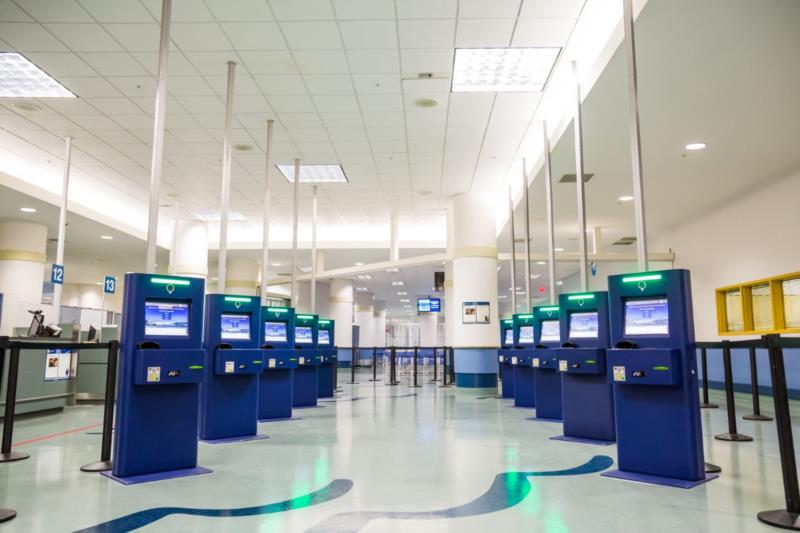 YVR-developed technology is now making waves at the Canada Place Cruise Terminal after 10 BorderXpress Automated Passport Control (APC) kiosks were recently installed just in time for the busy cruise season.
The new kiosks will make it faster for passengers to clear U.S. Customs prior to embarking on a cruise from Vancouver to Alaska. The APC technology, developed by YVR helps officers process up to four times more passengers than through traditional clearance. With this increased efficiency, travellers leaving from Port Metro Vancouver will experience shorter wait times, less congestion and faster customs processing times.
It is the first time this technology has been made available at a cruise terminal, and will make that special summer cruise all the more splendid for both locals and Americans flying in specifically to embark on an Alaskan cruise. Eligible passengers for BorderXpress include U.S. and Canadian passport holders and U.S. Permanent Residents. This service is available without pre-registration and at no cost to the user.
For more information on this incredibly innovative, homegrown technology that is making travel more efficient not just in Vancouver, but all over the world, click here.