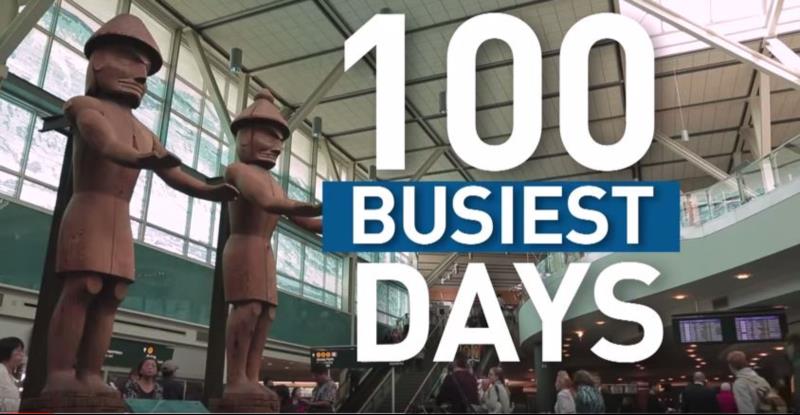 It's the end of September, and the airport team can collectively exhale because YVR's 100 Busiest Days ever has come to a successful end.
On our single busiest days, we saw more than 75,000 passengers (and their bags!) travel safely and smoothly through our facilities. This record volume impacted every aspect of YVR's operations, and every member of the airport community stepped up to ensure that we were providing operational excellence and exemplary customer care throughout this bustling travel period.
Enthusiastic teamwork like that on display during YVR's 100 Busiest Days will help the airport deliver on its ambitious goal of 25 million passengers by 2020 – while meeting targets for sustainable operations and maintaining our Skytrax No. 1 Airport in North America ranking.
We hope you enjoy this great wrap video featuring Steve Hankinson, YVR's Vice President of Operations, and the thousands of employees who delivered their best during the summer of 2015.