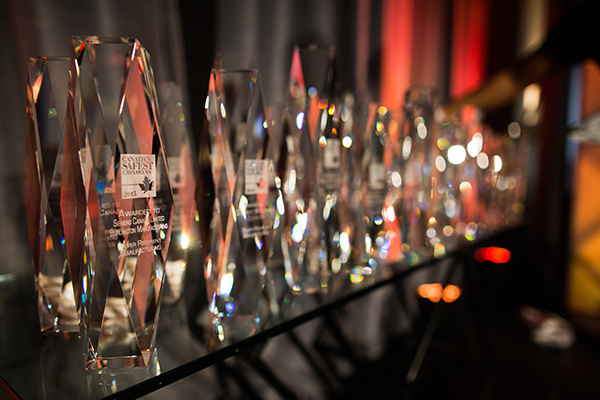 Some exciting news to share – YVR was just honoured with two prestigious national awards: Canada's Best Health & Safety Culture award and the Gold award in the Transportation category of Canada's Safest Employers for 2015.
Announced at a gala event in Toronto on October 28th and published in the November edition of Canadian Occupational Safety Magazine, Canada's Safest Employers Awards is an annual recognition program for Canadian companies that deliver exemplary employee health and safety initiatives and accomplishments. Canada's Best Health and Safety Culture, a new national award, is awarded to the organization with the strongest health and safety culture in the country — a culture that not only permeates the workplace, but extends into the employer's community, networks and areas of influence to make health and safety a priority for all.
Canadian Occupational Safety magazine cited several key elements of the Airport Authority's health and safety program for its wins, including its Presidents Award for Safety Excellence (PASE) program, in which departments good-naturedly compete to create innovative safety solutions; a comprehensive construction safety management program that exceeds industry best practices; and regular internal campaigns that focus on pertinent occupational health and safety topics such as mental health awareness, tool safety and work station ergonomics.
Safety is our number one core value and is central to everything we do at YVR. We adhere to the highest health and safety standards and are continuously working to improve our safety culture so it is truly an honour to be recognized for these efforts.
Shout out to the whole YVR team that works hard every day to keep employees, passengers, our partners and the community safe!