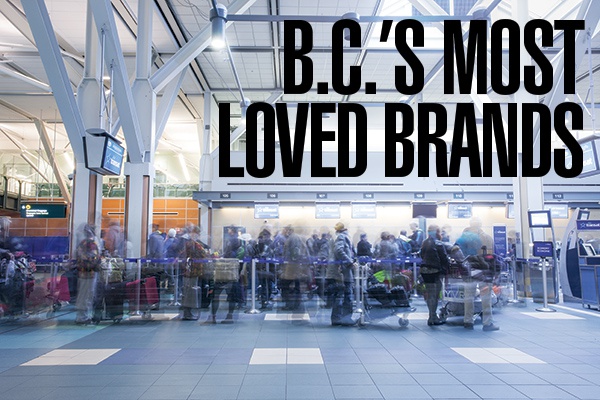 This one means a lot.
YVR's goal is to connect B.C. proudly to the world, so we were extremely proud that a recent study conducted by BCBusiness magazine named us one of the 20 Most Loved Brands in B.C.
The study (conducted by Ipsos) took many factors in to account and concluded that residents of B.C. perceive the airport to be an innovative and important brand that contributes significantly and positively to the provincial economy and is an airport of which to be proud.
We are proud too. Proud to be able to represent our awesome province on a world stage and take care of passengers who are off on all sorts of adventures every day. A special feature details how an airport, a place that can be stressful for a lot of travellers, could crack such a list, but we believe its our dedication to caring for every customer, job creation and engaging with the community that contributed to our fifth-place ranking.
Our first-place ranking in the category of Brands That Make a Positive Contribution to B.C. is a huge feather in our cap, and we want to thank all you British Columbians for continuing to fly through YVR and making this a special place to visit.
Photo credits to BCBusiness