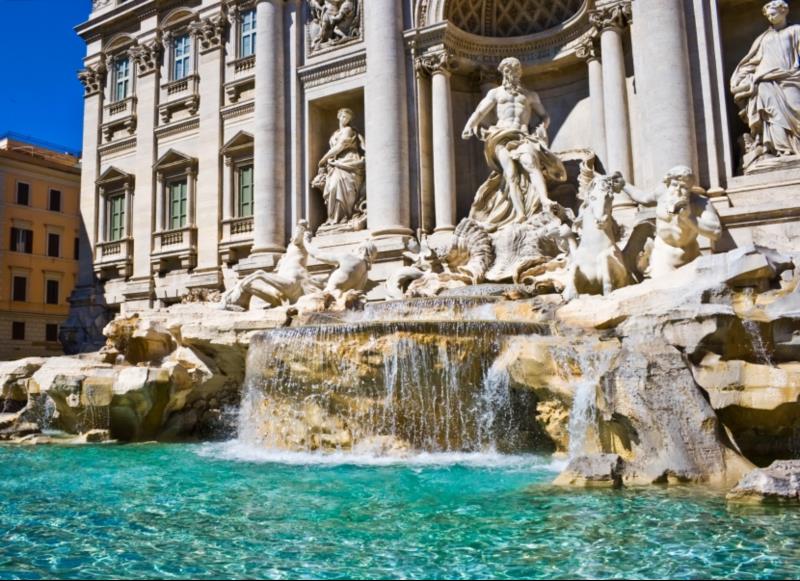 Say buongiorno to Rome! Italophiles rejoiced on September 8, when longtime airline partner Air Transat announced that it will operate a weekly direct flight to Rome from YVR beginning next summer.
Italy's history-steeped capital city offers travellers an abundance of bucket list to-dos, including tossing a coin into the Trevi Fountain and eating your weight in authentic pizza bianca.
The new service will be Vancouver's first non-stop service to Rome, offering more European travel and trade opportunities and adding an additional 60 jobs at YVR and in the local tourism sector.
Flights will operate as follows:
Vancouver - Rome
Departs Friday at 13:40 (1:40 p.m.); Arrives Saturday at 10:00 a.m.
Rome - Vancouver
Departs Saturday at 11:45 a.m.; Arrives Saturday at 14:55 (2:55 p.m.)
An Airbus A330-200 will operate on the route, with capacity of 345 seats including 12 in Club Class (Business Class) and 333 seats in Economy Class.
Air Transat was named Best North American Leisure Airline at the prestigious Skytrax World Airline Awards in 2015. The airline also operates flights to Amsterdam, Paris, Gatwick, Manchester, Cancun, Santa Clara, Puerto Vallarta and Calgary from YVR