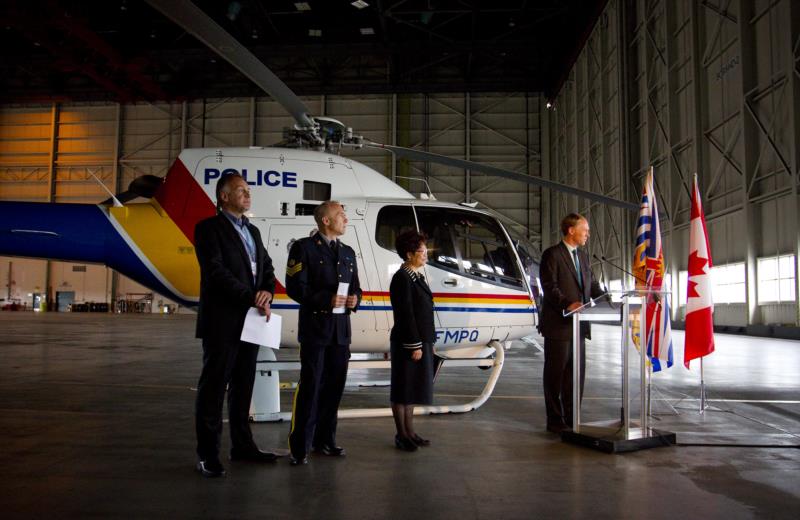 YVR recently teamed up with Transport Canada, RCMP and Nav Canada to launch the Not A Bright Idea campaign, centred around laser awareness.
This campaign aims to educate the public on the dangers of laser strikes on aircraft, which are becoming an increasing concern across Canada. In 2014, Transport Canada recorded 502 laser strikes nationwide, a 43 per cent increase in two years. In the same year, BC recorded 80 strikes, roughly 10 per cent more than the previous year—with 52 at YVR.
The powerful lasers commonly used to target aircraft are available online and on the market. As Sergeant Cam Kowalski of the RCMP demonstrated at the kick-off event, when the light from these lasers strikes the cockpit of an aircraft, it can distract and even temporarily blind the pilot, posing serious safety concerns.
Captain Russ Ballman, a pilot with Air Canada, provided his personal account of experiencing a laser strike. His powerful story emphasized how pointing lasers at aircraft is a reckless act that endangers the safety of pilots and passengers.
We will work throughout the summer to ensure the public knows that pointing a laser at aircraft is not a bright idea—it's reckless, illegal and carries serious consequences.
We can all do our part to address this issue. If you see a laser strike, call 911.
For more information on the Not a Bright Idea campaign, please visit Transport Canada's website.