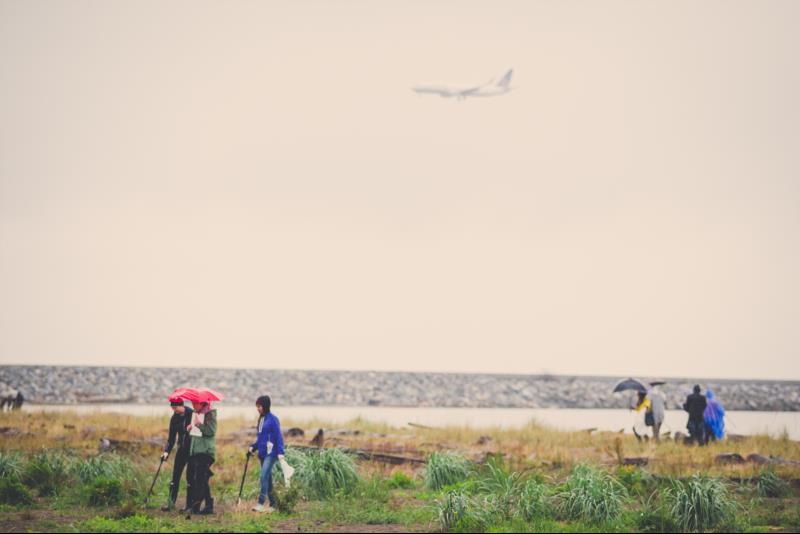 More than 300 volunteers braved the rain at Iona Beach Regional Park on Saturday, September 19 to take part in the Great Canadian Shoreline Cleanup.
YVR employees, families, and caring airport neighbours, wielded gloves and pick-up sticks to help clear the beach of debris and protect local habitats. An estimated 700kg of waste was either taken away or recycled.
Some of the most interesting items found included part of a piano, a tire, and a keychain.
YVR donated $55,000 to Vancouver Aquarium in support of this initiative ensuring we continue to keep Canada's shorelines clean. Environment is one of the pillars of our community investment program and in 2015 the Airport Authority will invest close to one million dollars in the community.
A big thank you goes out to everyone who came out to support!