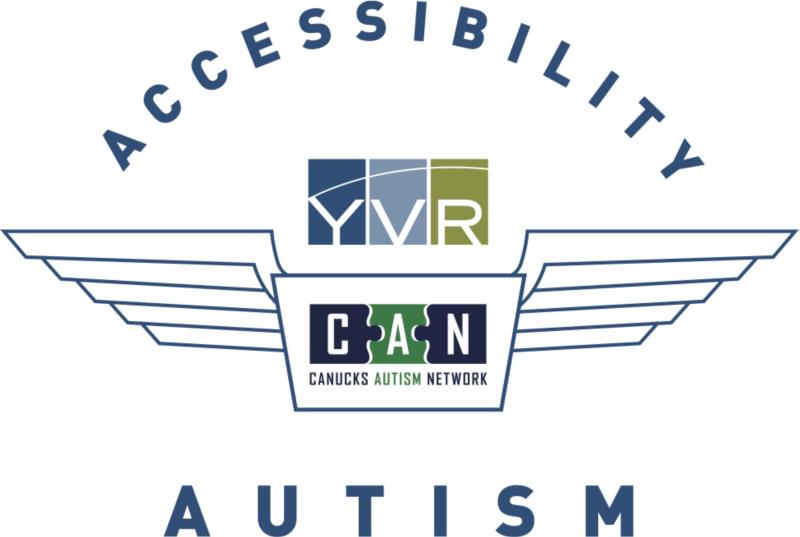 Last year, Vancouver Airport Authority partnered with Canucks Autism Network, Air Transat and CATSA to host the first ever YVR Accessibility Tour: Autism. Families living with autism face unique challenges when travelling and we were excited to be able to provide an opportunity for families to decrease anxiety while travelling in order to experience flying in a positive way.
The project partners have collaborated to create a step by step travel video for children to watch before arriving at the airport, decreasing anxiety by making the experience more predictable and familiar. Full video series available here.
In addition to developing the video, YVR has been working with Canucks Autism Network to create travel kits for families living with autism to help ease their travel worries.
Each Kit includes:
I CAN Fly with YVR 'a step-by-step storybook
This storybook was created to teach the airport routine to first time travelers living with autism. It outlines each of the steps of the pre-flight, in-flight and post-flight routines.
I CAN Fly with YVR 'a step-by-step checklist
This is an interactive tool; parents and/or individuals with autism can check off each key step of the airport routine as it is completed while they move throughout the airport.
Airport Map
This resource provides a 'road map' that families can follow on their journey throughout the various steps of the travel routine. The map includes key symbols showing the various steps that need to be completed
Tips for Travel
Useful tips for parents or guardians travelling with autism.