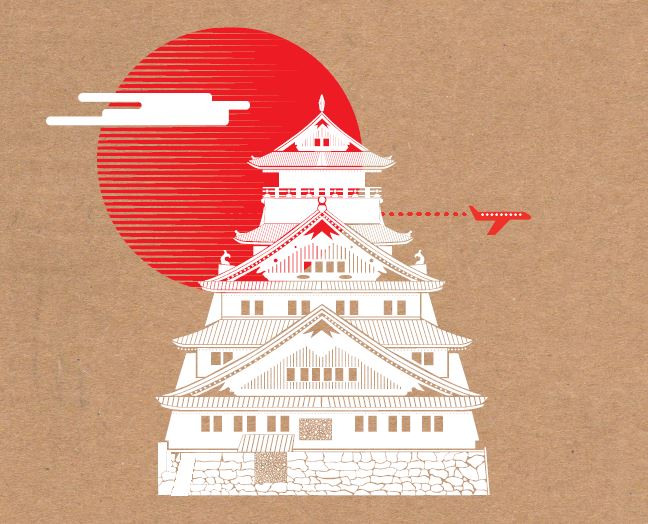 YVR has added another incredible travel destination to our list of sensational cities, as Air Canada rouge will inaugurate its non-stop seasonal service to Kansai International Airport (KIX) in Osaka, Japan starting tomorrow, May 1. \
This service will operate up to five times weekly between Vancouver and Osaka for the peak summer travel period of May-October. This new route is the only non-stop flight between KIX and a Canadian airport and will continue to bolster YVR's current service to Japan which includes flights to Tokyo and Haneda with Air Canada, Japan Airlines and ANA; YVR offers the most capacity and frequency to Japan of any other airport in Canada.
Japan and British Columbia have a long and significant history of cultural and economic links. Air Canada rouge's new service will generate approximately $7.2 million in Gross Domestic Product, $4.5 million in wages to the B.C. economy and an additional 123 jobs at YVR and B.C.'s hotel, restaurants and tourist attractions.

Air Canada rouge service between Vancouver and Osaka will operate with a Boeing 767-300 Extended Range aircraft. Flights will depart from Vancouver at 12:05 on Monday, Tuesday, Wednesday, Friday and Sunday and arrive in Osaka at 14:55 the following day. Flights from Osaka will depart at 16:25 on Monday, Tuesday, Wednesday, Thursday and Saturday and arrive in Vancouver at 10:00 the same day.
For more information on this service including how to purchase tickets, visit www.flyrouge.com.