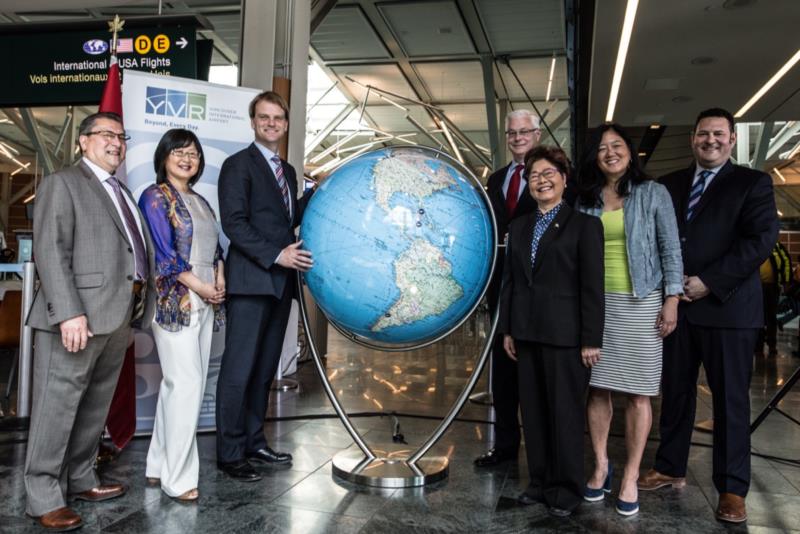 Canada recently announced expansion of its China Transit Program (CTP) at YVR to include Tokyo and Seoul, which could mean more flights and more jobs to British Columbia. The expansion of CTP will make Vancouver International Airport and B.C. more attractive to transiting travellers and ultimately increase YVR's air service and passenger growth.
Expanding the China Transit Program to other Chinese cities could generate an additional 50 flights a week between China and the Americas through Vancouver, resulting in an additional 2,800 jobs and $167.5 million in Gross Domestic Product to the B.C. economy over the next five years.
The federal government also announced its plans to simplify the administrative process by which new airlines participate in the CTP, making it easier for airlines to carry eligible Chinese transit passengers through YVR. They're also looking at expanding to further cities in China.
The China Transit Program allows Chinese nationals to transit through approved Canadian airports, like YVR, en route to the U.S. without needing a Canadian visa. The CTP is currently available to passengers departing from Beijing, Guangzhou, Shanghai, Hong Kong, Manila and Taipei. The expansion now includes Chinese nationals departing from Tokyo and Seoul. Further expansion to the CTP is being assessed by the Government of Canada for additional cities in China.