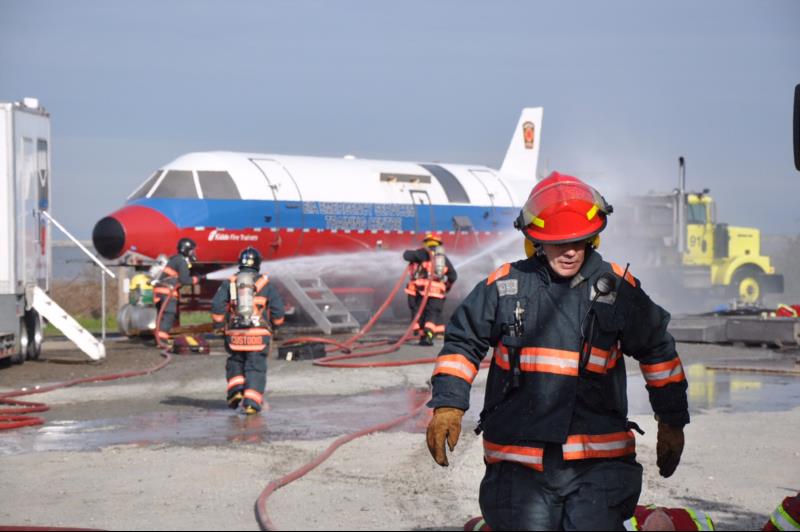 YVR, along with 23 airports across Canada, launched Canadian Airports Safety Week on Monday, an airport-led initiative to promote healthy and safe work practices among airport employees.
Canadian Airports Safety Week (CASW) is the first program of its kind for the Canadian aviation industry. CASW will reach thousands of airport employees across the country with safety talks and events which were developed in collaboration with participating airports.
CASW is a fantastic opportunity to recognize all the incredible people who work tirelessly every day to make sure our passengers and the public are safe when they are at the airport and travelling by air. It's also a great way to recognize the amazing animals that help keep us safe too! The birds and dogs that help prevent bird strikes are integral to safety at YVR. From the Airside Emergency Services team that respond during emergencies to the hard-working facilities folks that keep our terminal clean and healthy, there's no shortage of people to thank during CASW.
The Airport Authority adheres to the highest health and safety standards and continuously works to improve the safety culture at YVR. This is done by working on risk management, safety upgrades and raising employee awareness. In 2014, the Airport Authority had zero health and safety non-compliances and successfully completed a Certificate of Recognition Audit through WorkSafeBC. This certificate was achieved by implementing a safety management system and meeting a set of audit standards, thus ensuring regulatory compliance, due diligence and financial savings.
During CASW, YVR hosted themed days that focused on hazard awareness, worker safety, security, airside vehicle operations and foreign object debris (FOD). You can check out our YVR's Twitter account @yvrairport for a recap on the events at YVR or #CASW2015 to see all the cool stuff happening from airports across Canada.