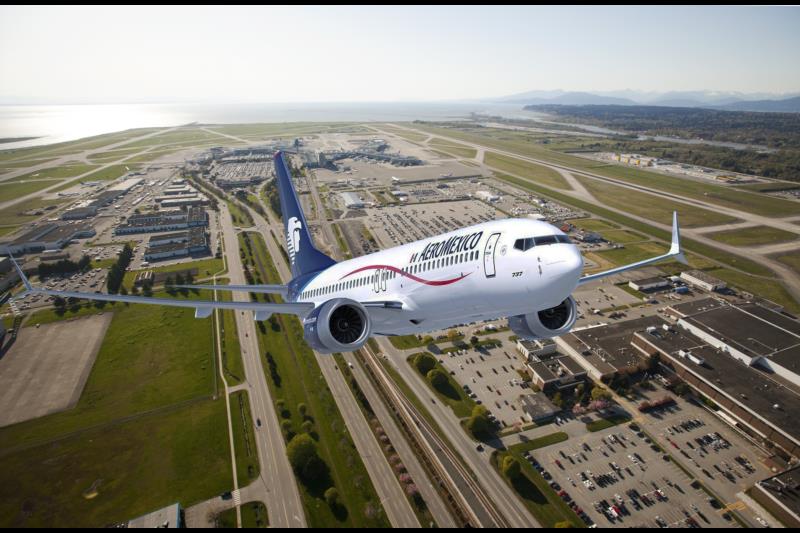 YVR recently welcomed Aeromexico's inaugural flight from Benito Juarez International Airport to the runways. The non-stop flight marks the beginning of a new daily service between Mexico City and Vancouver.
This exciting addition of Aeromexico service opens up the Latin American market with great onward network connections and helps strengthen YVR's as gateway hub between Asia and the Americas.
Aeromexico, Mexico's global airline, operates more than 600 daily flights and offers connectivity to 46 destinations within Mexico as well as 40 international destinations - including 16 in Latin America alone. It will also provide opportunities for B.C. businesses to reach new customers, suppliers and investors throughout Mexico and Latin America. The additional Vancouver-Mexico City service will continue to strengthen YVR's presence as a connecting travel hub in North America and around the world.
The new service will add 160 jobs to the B.C. economy and $9.9 million in Gross Domestic Product, $3.4 million in taxes and $2.9 million in wages to the province. With more than 24,000 people working on Sea Island, YVR is one of British Columbia's key economic and employment generators.
Aeromexico will operate a Boeing 737-700 aircraft with seat capacity for 124 passengers including 12 in Premier Business. Flight AM696 leaves MEX daily at 6:00 p.m. and arrives at YVR at 10:05 p.m. the same day. Flight AM697 leaves YVR at 11:20 p.m. and arrives at MEX at 7:00 a.m. the following day. The arrival time at YVR allows for convenient connections onward to Asian markets while the arrival time back in MEX ensures efficient connectivity to Central and South America.. For booking information, visit
www.aeromexico.com
.