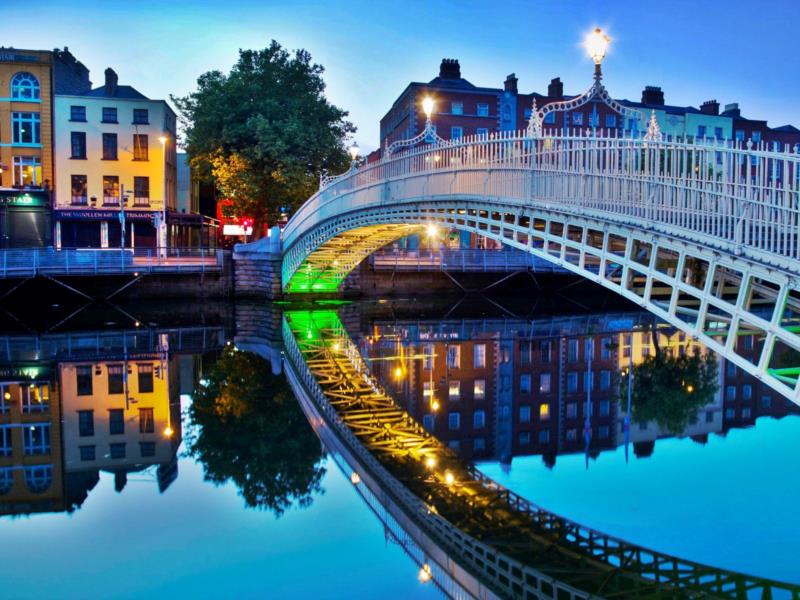 Passengers flying from YVR next summer will have yet another new destination to choose from when Air Canada commences its thrice-weekly service to Dublin, Ireland. Air Canada recently announced the new non-stop service, which will operate between June 10 and October 8, 2016.
New routes at YVR mean more jobs for British Columbians. As a result of Air Canada's new seasonal, non-stop flights to Dublin, 37 jobs will be created at YVR and in nearby hotels, restaurants and tourist attractions. In addition, the new service will contribute $2.6 million to the B.C.'s gross domestic product.
The Vancouver-Dublin flights will be operated by Air Canada's leisure airline, Air Canada rouge, with Boeing 767-300ER aircraft featuring premium and economy cabins. Flights are timed to optimize connectivity to and from Air Canada's extensive West Coast network through the airlines' hub at YVR.
Flights from Dublin will depart at 11:35 a.m. and arrive in Vancouver at 1:35 p.m. on Wednesdays, Fridays and Saturdays; flights from Vancouver will depart at 3:05 p.m. and arrive in Dublin the next day at 8:35 a.m. Air Canada is offering special introductory fares to promote the new Irish route; details are available on
www.aircanada.com