Meet our President & CEO turned podcast host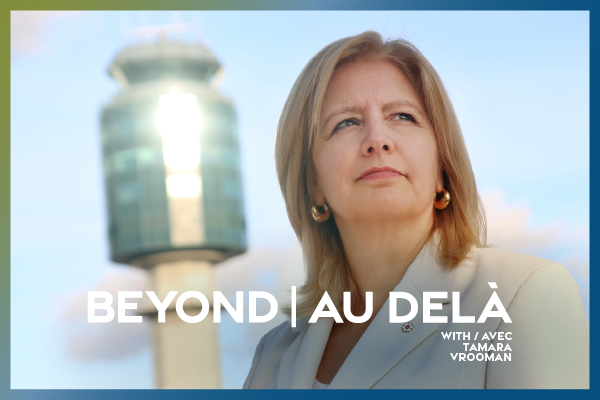 Get to know YVR President and CEO, Tamara Vrooman through Beyond. The conversations she hosts go beyond the obvious talk track that comes with interviewing heads of community, business and industry, and delve into how we're all collectively adapting, changing and building back stronger from here to the future.
Tamara is an award-winning leader, known for her exemplary track record leading large, complex institutions in both the private and public sectors and her bold positions on sustainability and inclusion.
Prior to joining YVR as President & CEO, she served for nine years on YVR's Board and for 13 years as the President & CEO of Vancity, Canada's largest community credit union, transforming the business into a global reference point for values-based banking. She currently serves as Simon Fraser University's 12th Chancellor, chairs the board of the Rick Hansen Foundation and is the recipient of the Order of British Columbia (2019).