Community Leadership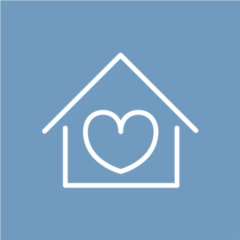 Vancouver Airport Authority provides social benefit to the region and gives back to the community in a variety of ways. Our community investment program provides funding for a number of local organizations by contributing more than $1 million to our community through donations and sponsorships. We are proud to support our community and are committed to investing in organizations aligned with our community and business objectives. To learn more about our community investment program and how we give back click here.
We also take a leadership stance on a number of vital social issues and set an example for other organizations to follow. Last year we were named one of Canada's Best Diversity Employers and we were given the Employment Equity Award by the Government of Canada. We also signed the Minerva Diversity pledge that commits Vancouver Airport Authority to gender parity in the workplace.
YVR's approach to Indigenous Relations is industry-leading and based on trust. The Musqueam Indian Band - YVR Airport Sustainability & Friendship Agreement is the first of its kind. This 30-year agreement recognizes that, being located on Musqueam traditional territory, YVR has a responsibility to work with Musqueam and achieve a sustainable and mutually beneficial future for our community.The agreement includes a number of benefits including scholarships, new jobs, revenue sharing, identification and protection of archeological resources and support for ongoing operations and long-term development at YVR. To learn more about the agreement click here.
Another area YVR provides leadership in is accessibility. Last year we earned Gold Certification from the Rick Hansen Foundation and we provide Experiential Accessibility Tours to groups like Canucks Autism Network, Spinal Cord Injury BC and the Canadian National Institute for the Blind. You can learn more about YVR's approach to accessibility here.