Pier D and the Passenger Experience
The Pier D expansion embodies YVR's commitment to constant improvements on the passenger journey.
From new food offerings, such as YVR Order Now, to enhanced accessibility features, YVR is ensuring a comfortable and seamless experience for all travellers.
Here are a few features travellers can look forward to while travelling through Pier D.
Accessibility Features
Changing Places Washroom – Designed to support persons with multiple and complex disabilities who require an overhead hoist system and height-adjustable adult-sized changing bench to use the washroom safely and comfortably.

In addition to the Changing Place Washroom, there are additional accessible private washrooms with adult-sized changing benches.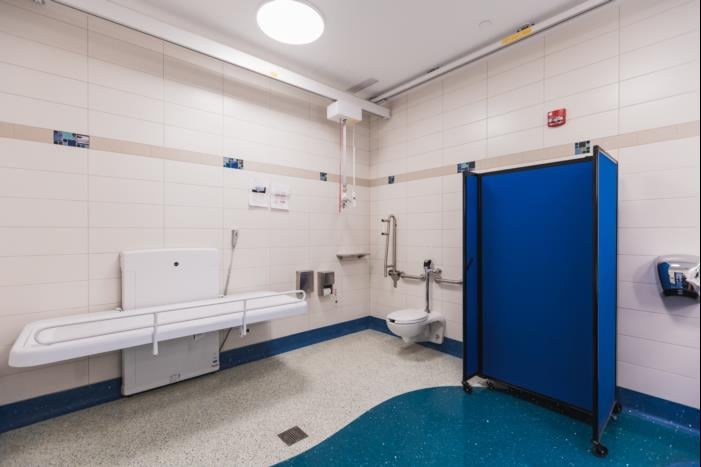 Nursing room, for nursing mothers seeking extra privacy or space while travelling through YVR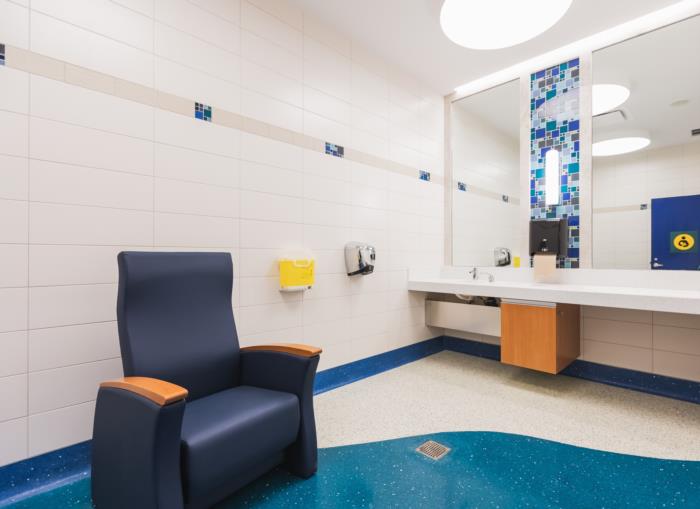 Two new animal relief areas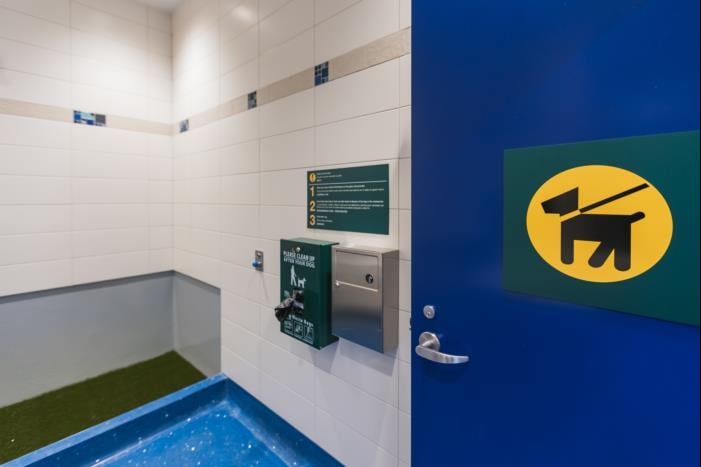 Built for Purpose
Purpose built spaces such as a multi-faith prayer room, quiet room, and yoga space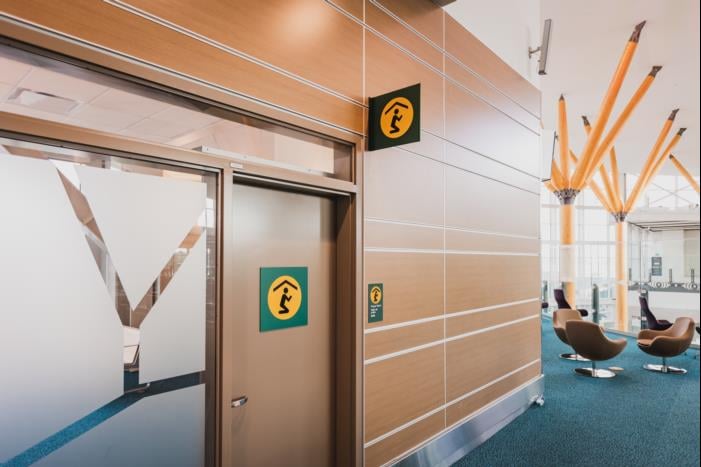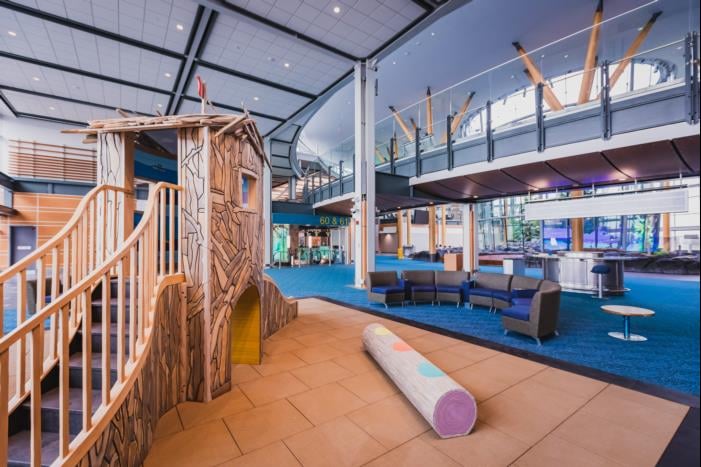 A variety of seating options on level 2 as a place to relax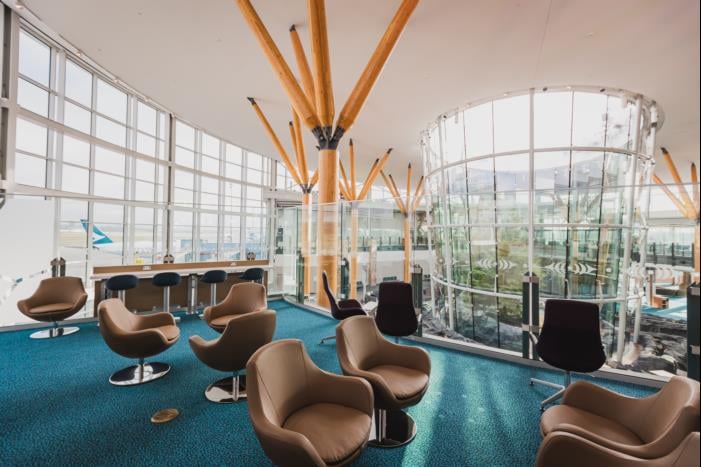 New style of charging units as part of the seating areas
Experiential highlights
As passengers move through Pier D, they can expect to engage with the sights, sounds and stories of British Columbia. A true sense of place is experienced through multi-layered technology that is both immersive and provides a sense of augmented reality.
By way of a digital experience, inclusive of multi-layered displays, projections, interactivity, sound and video, there are stories told from environments across the province. As an example, the experiential audio you will hear when moving through the space has been recorded by local sound engineers of the actual species living in the wild.
If you're flying after dark, you're in for a special treat - the trees and rocks in the atrium are activated with a series of stories using digital projection mapping and a corresponding soundscape.
The intelligence of the show also aligns with the time of day. As an example, early morning colours are more golden and softer than the midday colours. For weather, if it's a sunny afternoon, the experience will be sunny, and skies will be blue. If it is raining or snowing, and after sunset, the same scene transforms to become and evening scene, with precipitation layered on top.