Pier D by the numbers
500+

People involved with construction

3

Years to complete

18,000

Steel beams, weighing over 4.5 million kilograms
The extended Pier D is a significant project in the history of YVR and the largest since 1996. The expansion features eight new gates, a glassed-in, open-air atrium, a yoga space, multi-faith prayer room, and quiet room, an immersive digital experience, as well as an inclusive and accessible travel experience for all travellers.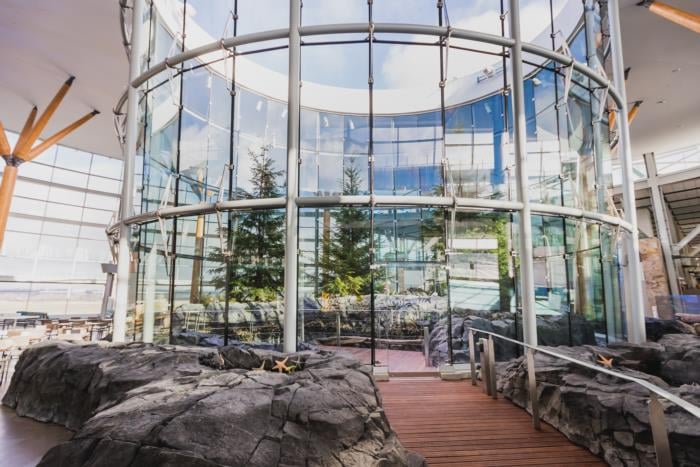 The extended terminal will continue YVR's award-winning Sense of Place with thematic art and architecture that draws on the themes of land, sea and sky. The space showcases the best of the province as YVR connects the world proudly to British Columbia. While the expansion reflects YVR's optimism for the future, it also acknowledges its past. YVR is located on land that is the traditional, ancestral and unceded territory of the Musqueam people. As an important part of our community, the destinies of Musqueam and YVR are inter-linked.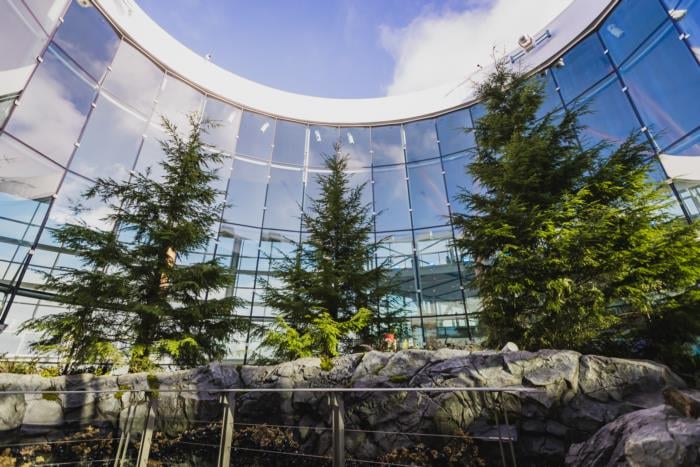 As a diverse global hub, the new Pier D will result in many significant benefits for our community and the economy that supports it—helping us connect more travellers and airlines to more destinations while supporting local jobs, businesses and economic activity for our region.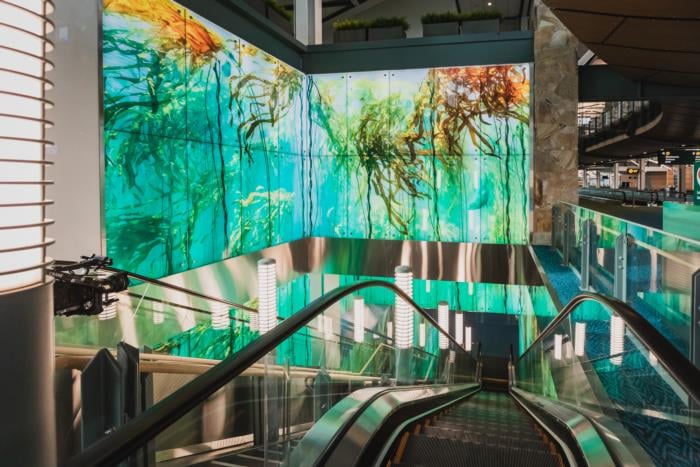 A special thank you to the construction team led by PCL Construction, the design team led by Kasian Architecture, and Creacom and Eos who brought the digital experience in the extended Pier D to life.