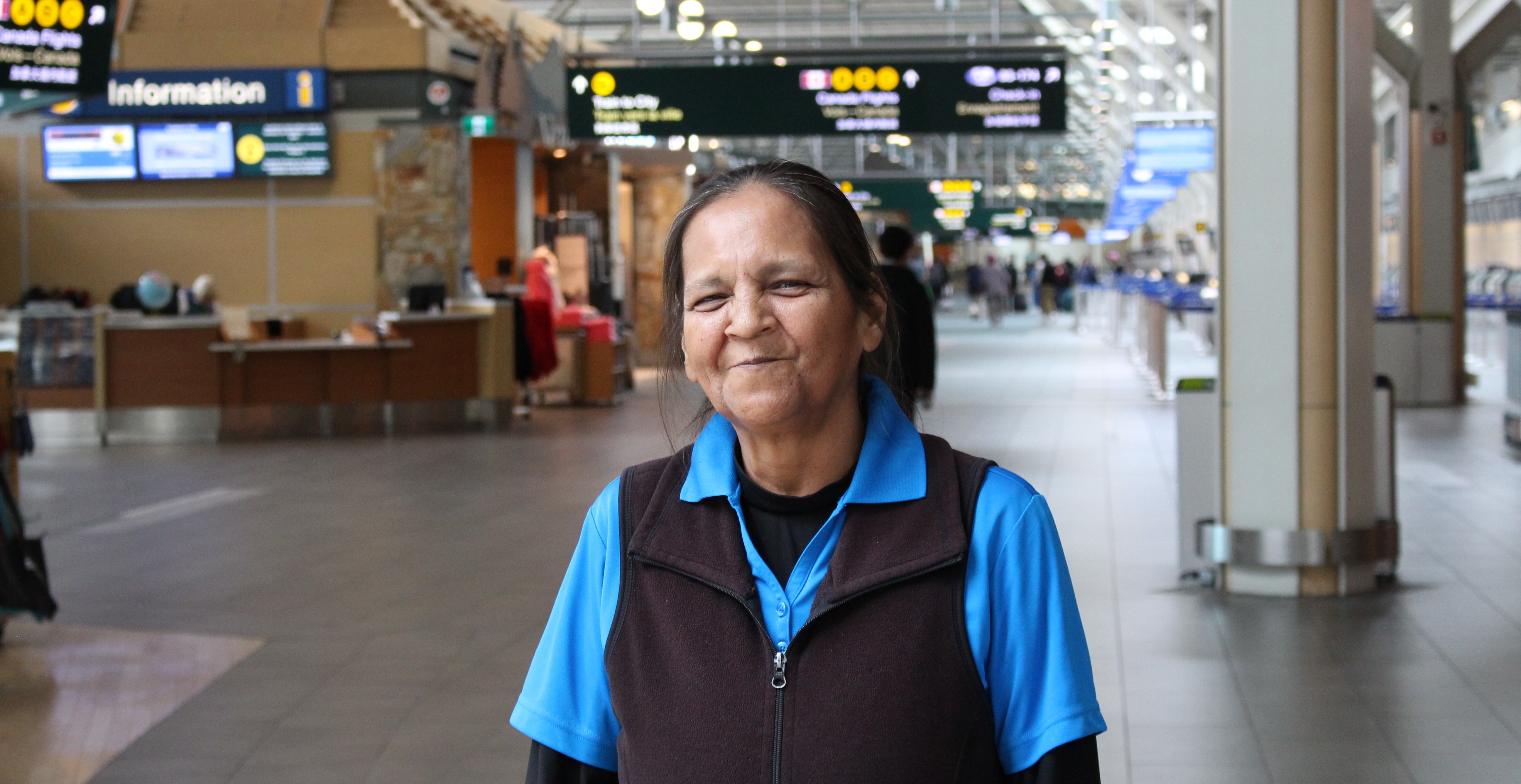 In 2017, YVR and Musqueam signed the Musqueam Indian Band – YVR Airport Sustainability & Friendship Agreement. The first of its kind, this agreement includes a number of benefits for Musqueam such as scholarships and jobs.
Denise Brown just started working with Carillion, which provides a range of services at YVR such as customer care, custodial services and operations support. Denise is working with the housekeeping team, making sure passengers have a comfortable stay and that YVR maintains its reputation for an exceptional terminal experience. Her performance has been so outstanding that she was quickly moved from 3 days per week to 5—a process that usually takes several months!
"They liked my job and the way I work," says Denise. "And I like the airport."
In her spare time, Denise enjoys spending time with her family. She has six children and 21 grandchildren. Like many YVR employees, Denise enjoys travelling. Her last vacation was to Hawaii and she dreams of one day visiting New Zealand.
Welcome to the team, Denise!