YVR Green Partner Hub
Welcome YVR Green Partners! The Vancouver Airport Authority applauds your commitment to sustainability as we build a growing community of environmental leaders on Sea Island. Together, we can reduce our environmental impact. Here's all you need to know about your role as a YVR Green Partner. For more information about events to attend and additional resources, please visit the links below.
Seal the Deal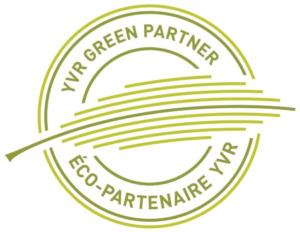 The YVR Green Partner seal informs others of your participation in Project Green YVR and of your commitment to environmental sustainability. We hope that you will display it proudly to customers and business partners by including it on brochures, e-mail signatures, websites, etc. To request the seal image files, please contact [email protected].
Project Green YVR Programs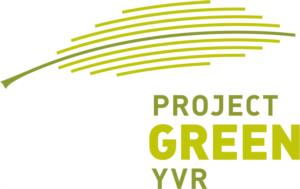 As a YVR Green Partner your company has participated in at least one Project Green YVR program such as Climate Smart or Waste Wars. To take full responsibility for your environmental impact, we encourage your business to participate in all three Project Green YVR program areas: Energy, Waste, and Water. For details on programs available under each of these topics, visit our Project Green YVR Program page.
Connect and Learn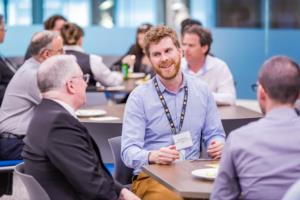 As a YVR Green Partner, you have access to ongoing learning events where you and your colleagues can connect with other businesses on Sea Island, share best practices, and hear from experts on a range of environmental topics that directly apply to your business. For a full list of upcoming events, visit our events page.
Recognizing Your Efforts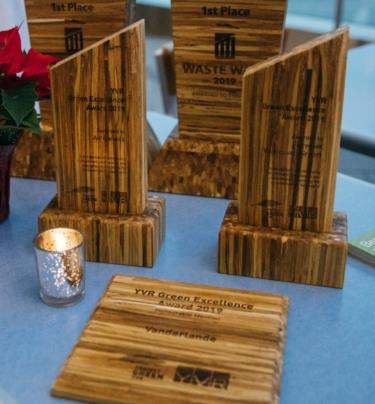 Every December, the YVR Green Excellence Award is presented to organizations that show outstanding enthusiasm and commitment towards improving Sea Island's environmental footprint. Recipients receive an award made from reused YVR chopsticks and are featured on YVR's media channels. Past winners include Air Canada, World Duty Free, AeroMAG, Dexterra, Signature Flight Support, Harbour Air and the Fairmont Hotel. The nomination period is in November each year.