Project Green YVR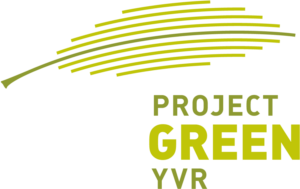 Project Green YVR is a Vancouver Airport Authority initiative that helps Sea Island businesses reduce their waste, water and energy use to limit their impact on the environment and save money through a variety of Project Green YVR Programs.
The Airport Authority is also working to build strong relationships with Sea Island businesses to tackle today's environmental challenges.
Businesses on Sea Island are encouraged to join the growing community of environmental leaders and get involved by signing on as a YVR Green Partner. A full list of active YVR Green Partners appears at the bottom of this page.
Why become a YVR Green Partner?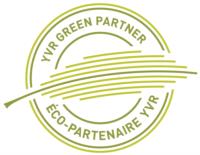 Get noticed - Receive a YVR Green Partner seal to promote your commitment to the environment and become eligible to win the YVR Green Excellence Award.
Save money - Be the first to know about rebates and incentives from the Airport Authority.
Enhance knowledge - Learn sector-based practices and stay informed on industry developments.
Build capacity - Attend training sessions and receive one-on-one advising through Project Green YVR programs.
How to become a YVR Green Partner
Get an Executive Sponsor to sign the YVR Green Pledge.
Designate one employee as a key contact for Project Green YVR.
Participate in at least one Project Green YVR program such as EnergyWise @YVR or Waste Wars.
To join, please email [email protected].
Active YVR Green Partners:
Aeromag

Air Elite Vancouver / InterDel Aviation Services Inc.

Air North

Dexterra

Fairmont Vancouver Airport

Harbour Air Ltd.

Hellmann Worlwide Logistics Inc

Helijet International Inc.

Japan Airlines

McArthurGlen Designer Outlet Vancouver Airport

MTU Maintenance Canada

Pacific Gateway Hotel

Schenker of Canada Ltd

Securiguard Services Limited

SSP Canada Food Services Inc.

Skyteam Lounge

Universal Coach Line Ltd.

Vanderlande Industries Canada

World Duty Free Group