Fly to Central Europe on Lufthansa and enjoy a 14-nights guided vacation
Starting at $2599 + Taxes
Explore all the culture and beauty that Central Europe has to offer. Make the most of your 14 day vacation through lively guided tours and sightseeing!
Fly to Tokyo on All Nippon Airways and enjoy a 9-nights guided vacation
Starting at $4399 + Taxes
Japan is a fascinating place that delivers an extraordinary variety of experiences. From historic shrines to modern technology to natural beauty, there is something for everyone!
Fly to Honolulu, Hawaii on Air Canada and enjoy a 7-nights stay
Starting at $799 + Taxes
Located on Oahu and home to beautiful Waikiki Beach, Honolulu has so much to offer. Enjoy a wide variety of tours and activities such as authentic luaus, cruises, sailing, golfing, surfing lessons, shopping, nightlife & much more!
Fly to Sunshine Coast, Australia on Air Canada and enjoy a longstay in a 4-star beach resort
Starting at $3499 + Taxes
The Sunshine Coast is located 50 minutes north of Brisbane and has stunningly beautiful beaches. Activities include great shopping, amazing restaurants and, of course, relaxing on miles of white sandy beaches.
Fly to Frankfurt on Air Canada and enjoy a 7-nights stay
Starting at $599 + Taxes
With Air Canada's new, non-stop daily seasonal service to Frankfurt, you can easily explore a metropolis in the heart of Europe.
Fly to San Francisco on WestJet and enjoy a 4-nights stay
Starting at $599 + Taxes
Whether you're a first time visitor or a jet-setting local, San Francisco has something new to offer for everyone.
Fly to Iceland on Icelandair and enjoy a 7-nights stay
Starting at $2279 + Taxes
Hop aboard Icelandair's non-stop flight from Vancouver and spend an unforgettable week exploring the unique landscape of this mysterious island.
Fly to Paris, on Air France and enjoy a 6-night hotel stay
Starting at $749 + Taxes
Whether you're looking for style, romance, culture or just a baguette, Paris has it all!
---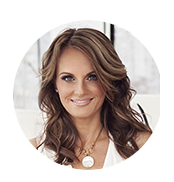 About Claire Newell
Claire Newell is a travel expert, author and a recognized authority on the international travel industry. She is the founder and owner of Travel Best Bets, one of the largest agencies in Canada and the best-selling author of Travel Best Bets – An Insider's Guide to Taking Your Best Trips, Ever. She has appeared in top broadcast and print media throughout U.S. and Canada over the last 22 years, including Canada's Global TV network, NBC's Today Show, Fox & Friends, CNN, and others. Claire also writes regularly for print and online publications including Readers' Digest, Today's Parent and more.