Fly to New York (JFK), on Cathay Pacific for a 12-night Cruise
Starting at $1699 + Taxes
Fly round trip non-stop from Vancouver to New York City (JFK) on Cathay Pacific and enjoy a Southern Caribbean cruise for 12-nights.
Fly to Orlando, on WestJet with 7 Nights Disney Accommodation
Starting at $769 + Taxes
Orlando is one of the biggest tourist destinations in the world, especially for family vacations. The Walt Disney World Resort is the area's largest attraction with its many parks including Magic Kingdom, Epcot, Disney-MGM Studios, Disney's Animal Kingdom, Typhoon Lagoon, Blizzard Beach and Downtown Disney. Plus having an almost year-round perfect climate isn't too bad either.
Fly to Iceland, on Icelandair with 7 Nights Accommodation
Starting at $2249 + Taxes
Hop aboard Icelandair's non-stop flight from Vancouver and spend an unforgettable week exploring the unique landscape of this mysterious island. Visit unique places such as Lake Myvatn, Egilsstadir, Jokulsarlon glacial lagoon, Skaftafell National Park, Geysir hot spring area, waterfall Gullfoss, Thingvellir National Park, The blue lagoon and many more.
Fly to Brisbane, on Air Canada with 21 Nights Accommodation
Starting at $3099 + Taxes
The Gold Coast is perfect for the snowbirds or anyone looking to discover and explore Australia! Plus you can now get to Brisbane on new direct flights from Vancouver aboard Air Canada
Fly to Xiamen, China on Xiamen Airlines
Starting at $599 + Taxes
Xiamen is truly a "city on the sea" (or the Taiwan Strait, to be exact). Xiamen encompasses just over 650 square miles, both on China's mainland, as well as on Xiamen Island, which is the epicentre of the city and Gulangyu Island. Xiamen is known for its pleasant tropical climate (much like Florida), various scenic spots, historical architecture, and charming, laid-back coastal vibe.
Fly Air Canada rouge to Dublin
Starting at $1099 + Taxes
Ideal for the first-time visitor, this tour covers all of Ireland's highlights including the unforgettable sights of the Cliffs of Moher and Ring of Kerry.
Fly ANA to Tokyo with 6 Nights Hotel
Starting at $1949 + Taxes
Fly on All Nippon Airways' (ANA) daily non-stop service to Tokyo Haneda Airport (HND). Japan's bustling capital, mixes the ultramodern and the traditional, from neon-lit skyscrapers and anime shops to cherry trees and temples.
---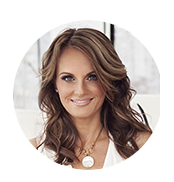 About Claire Newell
Claire Newell is a travel expert, author and a recognized authority on the international travel industry. She is the founder and owner of Travel Best Bets, one of the largest agencies in Canada and the best-selling author of Travel Best Bets – An Insider's Guide to Taking Your Best Trips, Ever. She has appeared in top broadcast and print media throughout U.S. and Canada over the last 22 years, including Canada's Global TV network, NBC's Today Show, Fox & Friends, CNN, and others. Claire also writes regularly for print and online publications including Readers' Digest, Today's Parent and more.