Fly to Punta Cana, Dominican Republic on Air Transat and enjoy a 7 night all-inclusive stay
Starting at $629 + Taxes
From white-sand beaches to fun activities and outings, Punta Cana offers travellers a luxurious tropical vacation at an affordable price.
Fly to Reykjavik, Iceland on Icelandair and enjoy a 6 night guided adventure!
Starting at $2799 + Taxes
Experience plenty of the highlights, like erupting geysers, visiting glacier lagoons, and exploring breathtaking waterfalls and black sand beaches. Be sure to pack your sense of adventure and get ready to feel Iceland under your feet.
Fly to New Zealand on Air New Zealand and enjoy a longstay of 16 nights in Wellington
Starting at $3499 + Taxes
There's plenty to do and see in New Zealand's capital including exploring the many cafes, theatres, art galleries and attractions in the heart of Wellington!
Fly to Hong Kong on Cathay Pacific Airways and enjoy a 7-nights stay
Starting at $2899 + Taxes
Firmly established as one of the most popular annual team sporting events, the Hong Kong Sevens attracts some of the world's greatest rugby players and thousands of fans from every corner of the globe to the magnificent Hong Kong Stadium every year – get your costume ready!
Fly to Sunshine Coast, Australia on Air Canada and enjoy a longstay in a 4-star beach resort
Starting at $3499 + Taxes
The Sunshine Coast is located 50 minutes north of Brisbane and has stunningly beautiful beaches. Activities include great shopping, amazing restaurants and, of course, relaxing on miles of white sandy beaches.
---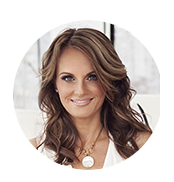 About Claire Newell
Claire Newell is a travel expert, author and a recognized authority on the international travel industry. She is the founder and owner of Travel Best Bets, one of the largest agencies in Canada and the best-selling author of Travel Best Bets – An Insider's Guide to Taking Your Best Trips, Ever. She has appeared in top broadcast and print media throughout U.S. and Canada over the last 22 years, including Canada's Global TV network, NBC's Today Show, Fox & Friends, CNN, and others. Claire also writes regularly for print and online publications including Readers' Digest, Today's Parent and more.