Parking Promotions
jetSet Parking
Get the lowest price with jetSet Parking and save up to 40% off regular drive up rates when you pre-booking online.
Earn Aeroplan Miles
Park in our Value Lot to receive 250 Aeroplan Miles for a minimum 1 day stay.
Earn 250 Aeroplan Miles when you park with jetSet Parking for a minimum 4 day stay.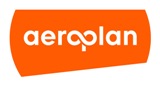 BCAA
Show your card and save with your BCAA membership at jetSet parking or Gateway Valet & Concierge*.
Card must be shown to cashier at time of payment
Online bookings receive discounted rates with BCAA membership number at time of booking
Aeroplan miles not available with BCAA discount
*Only applies to regular rates