jetSet Parking
Perfect for short and long term stays at YVR. An affordable option located only minutes from the Domestic and International terminals. A courtesy shuttle runs every 15 - 20 minutes, 24-hours a day.

jetSet Parking Rates

Effective August 1, 2017. All of our prices include 21% PST plus 5% GST

BCAA Members show your card and save
Note: BCAA discount cannot be combined with any other special promotions

Hour
$4.00
Daily
$17.50
Weekly
$112.50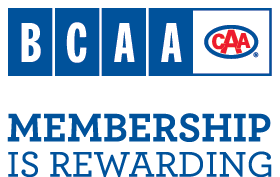 Features & Information
Park in any spot except for "Reserved" areas
Courtesy shuttle pick-up & drop-off areas are located at the green canopy outside of Arrivals, International Terminal Building - Level 2 and outside the Arrivals, Domestic Terminal Building - Level 1.
Reservations can be made up to 3 months in advance
Online rates are applicable for stays up to 61 days, any additional time will be charged, upon exit, at posted rates
Located on-airport, minutes from the terminals
Check-in for your flight, before you board your shuttle bus, at shuttle kiosks A, B, or C
Earn 250 Aeroplan Miles when you park with jetSet Parking for a minimum 4 day stay.