Autism Travel Resources
Individuals and Families Living with Autism
YVR has partnered with Canucks Autism Network to develop a resource kit and video series to assist families and individuals living with autism. These resources help individuals and families prepare for their upcoming trip, covering the check-in process, security screening, boarding and flying. Travel resource kits to help familiarize are available at all pre-security YVR Customer Care counters and can be downloaded below.
YVR Autism Access Sticker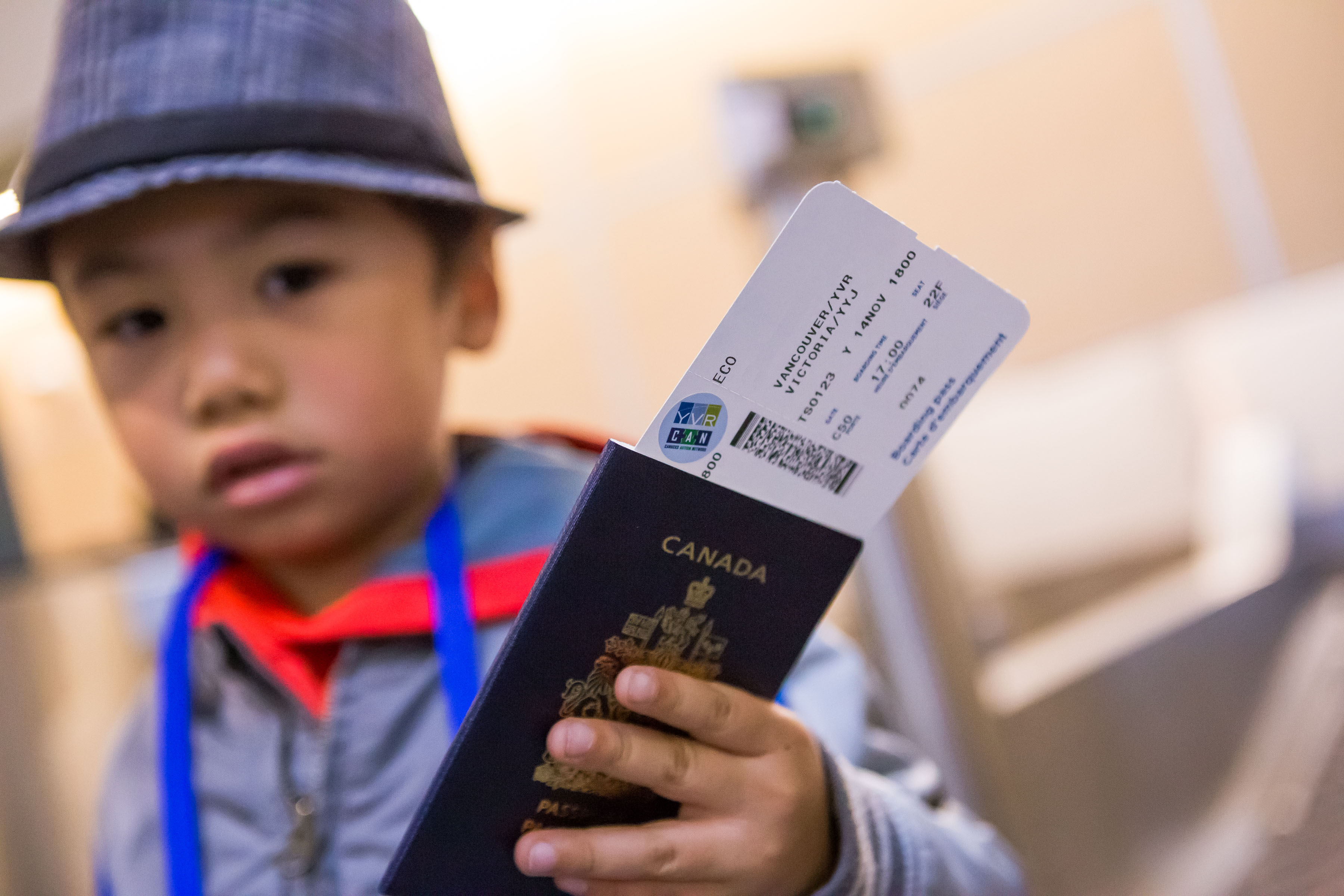 YVR has also worked with the Canucks Autism Network to provide an expedited airport process for families and individuals living with autism. Recognized by all airlines at YVR, the YVR Autism Access Sticker will be applied to the boarding pass and will provide expedited access through screening and US Customs. It will also act as a helpful identification tool for cabin crew, screening staff and any other airport staff so they can best accommodate travellers with autism. To participate in the program, please speak with your airline upon check-in.
I CAN Fly with YVR Video Series
I CAN Fly with YVR, 'a step-by-step storybook'
This storybook teaches the airport routine to travellers living with autism. It outlines each of the steps of the pre-flight, in-flight and post-flight routines.
I CAN Fly with YVR 'a step-by-step checklist'
This is an interactive tool for parents and individuals living with autism that includes a checklist for each key step of the airport routine.
Airport Map
This resource provides a road map that families can follow on their journey through the airport. The map includes key symbols showing the steps that need to be completed.
Tips for Travel
Useful tips for parents or guardians travelling with individuals living with autism.