Tree Relocation Project
In preparation of the Value Lot closing, 90 trees were removed and relocated to the new Value Long Term lot and a nursery along Miller Road.
The selected trees provide valuable social, economic and environmental benefits to Sea Island. Some of these trees have been around for more than 10 years and have historical significance. Want to learn more about the tree relocation journey? Check out the video below along with profiles of the two landscape architecture firms involved in the process.
Video
Profiles
About Connect Landscape Architecture
Based in Vancouver, Connect Landscape Architecture is a leader in the design and transformation of healthy vibrant communities.
The Team
Ken Larsson | Principal-in-Charge, BCSLA, CSLA, ASLA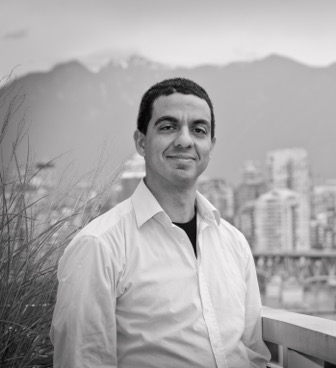 Oren Mizrahi | Project Manager & Landscape Architect, BCLSA, ASLA, LEED AP
1.) What was Connect's role in the tree relocation project?
We were given the opportunity to relocate trees that would have otherwise been destroyed during demolition of Value Lot. We discussed this with the project team at YVR and visited the site to identify candidates for tree relocation.
Once we had a sense of tree transplant feasibility, I began drawing up plans to find a new home for the trees at Value Lot and the nursery along Miller Road.
To provide structure and composition, trees were grouped onsite by type, form and height. For example, if you drive along Grant McConachie Way, you will see that we used a mix of new and mature Red Maples with Douglas Fir and Western Red Cedar in groupings of six to ten trees. In front of the Canada Line, the palette consists of Emerald Cedar with Serbian Spruce. The main entrances feature specimen trees like the native Arbutus tree.
2.) What was the inspiration behind the landscaping design of Value Long Term?
The driver of the design tied back to the sustainability principles of water. This included achieving a low maintenance, drought tolerant landscape and linear bioswales capturing all storm water onsite.
Looking at the big picture, this is a parking lot. We wanted to design it in such a way that it functions without high levels of maintenance. Our palette consists mainly of a specific drought-tolerant grass seed mix and distributes trees strategically.
3.) Have you worked on similar tree relocation projects before? If so, how many?
We have been fortunate to have a great working relationship with YVR over the years and have been Landscape Consultants on numerous projects, including Larry Berg Park, South Terminal, Templeton Station and Sea Island Station—to name a few.
At Connect, we've been part of multiple tree relocation projects. However, none quite as ambitious as this project with 90 trees, some being over 50 feet tall, being relocated.
4.) What is unique about YVR and the geography of Sea Island?
It comes back to YVR being a major gateway so its geography can reference areas beyond Sea Island.
It's the sense of arrival to the pacific west coast that we are targeting with some of our more current projects. We've recently completed a study of the entire Sea Island landscape and we have documented the various landscape typologies that inform the built environment. From a natural perspective, Sea Island is an estuarine environment at the interface where the Fraser and the Pacific meet, which is something that we're considering exploring at jetSet Parking through more organic forms and islands of grasses.
About Enns Gauthier
Enns Gauthier designs and manages landscape projects for many of Vancouver's development brands, municipal parks and urban public spaces.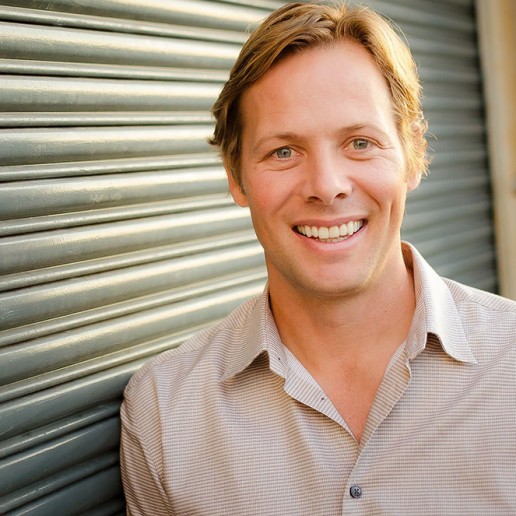 Mike Enns | Principal Landscape Architect, CSLA, BCSLA
1.) What was Enns Gauthier's role in the tree relocation project?
Enns Gauthier worked closely with the YVR project team, as well as the tree relocation contractor to document, inventory and provide recommendations for the "transplantability" of each tree within the project study area.
2.) Can you tell us more about the review and audit of trees around the existing value lot? How long did this take to complete?
For scheduling and phasing purposes, the entire project area was broken out into five distinct areas, grouped in general locations relative to the Value Lot and parkade. The inventory, assessment and recommendations were organized based on these five areas. Each tree received a specific number identifying its sub-area, its exact location and its characteristics.
Together with the YVR project team, we conducted thorough site reconnaissance over the course of six months to accurately identify and assess the general health, size, species and accessibility of each tree.
Individual tree health assessment was based on general physical appearance, growth symmetry, the presence or absence of a central leader, foliage health and visible root structure and/or damage. We also considered adjacent structures, roads, utilities and any other existing site elements that may or may not impede the access to the tree by the tree spade, which is needed for transplanting mature trees.
We used a labeling convention was a simple way for YVR project engineers, the consultant team and contractors to connect the drawings to the site. Every tree was given a distinct label with its species, description and final assessment.
3.) Were there any challenges you had to overcome while working on this project?
It is always challenging to properly assess the "re-locatability" of a large mature tree, so we understood the need for input from YVR project managers, the operations team and the tree mover contractor. Once the assessment was finalized, we prepared specific details and specifications on how to properly prepare the large trees for relocation, as well as how to properly install them for long-term viability.
We also faced challenges with the timing of the tree move, which is typical for any major tree transplanting project. It is crucial to move trees in the late Fall or Winter, when the trees are dormant and rainfall is plenty, and not in the hot Summer months when they are growing and need water.
4.) What is unique about YVR and the geography of Sea Island?
Sea Island is both a challenging and rewarding location for landscape architectural projects. With a very high water table, silty soils, high winds and high sun exposure, successful tree installations require careful consideration of plant species and preferred habitat. We also have to design with bird habitat in mind, as aviation safety guidelines mean we must avoid creating bird-friendly areas directly below flight paths.