Capital Airlines connects Canada with two key Chinese hubs
Capital Airlines flew to Vancouver International Airport (YVR) on January 6, its inaugural flight to Canada. To support the new service to Hangzhou via Qindao, YVR worked closely with Capital Airlines to develop a multi-platform campaign to support both inbound and outbound passengers from Vancouver.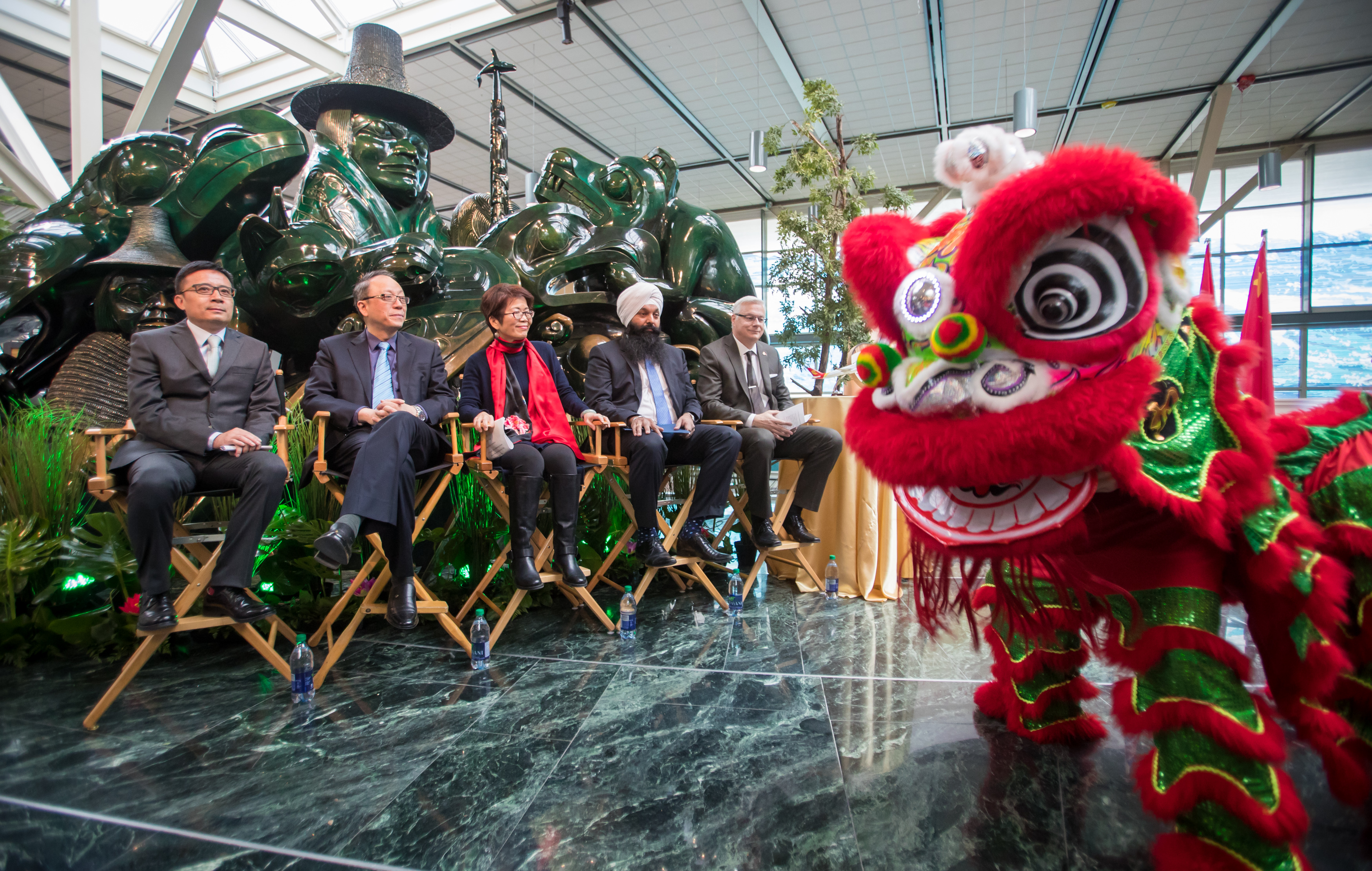 Lion dance performance at Capital Airlines terminal celebration
YVR hosted a social media contest in December to build awareness for the route and hosted a gate event for departing and arriving passengers, as well as a media event at the terminal. The media event included entertainment from Chinese musicians, a Lion Dance performance along with themed decor and food.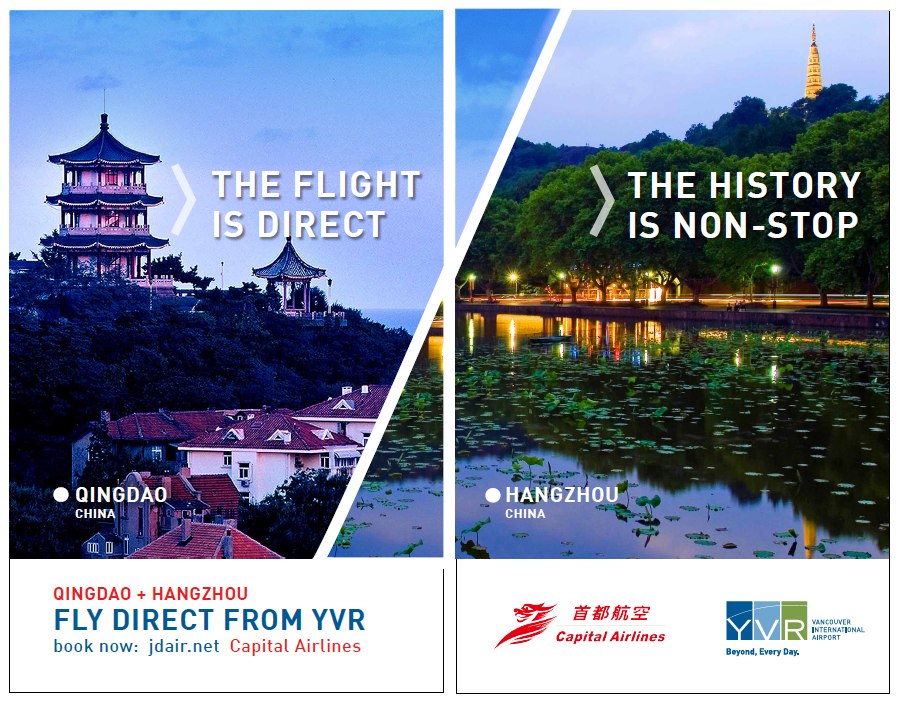 Rapid-transit station posters for Capital Airlines
The campaign also included out-of-home advertisements around the airport and rapid-transit stations, television commercials, newsprint ads, digital ads in English and Chinese media and a Expedia media campaign.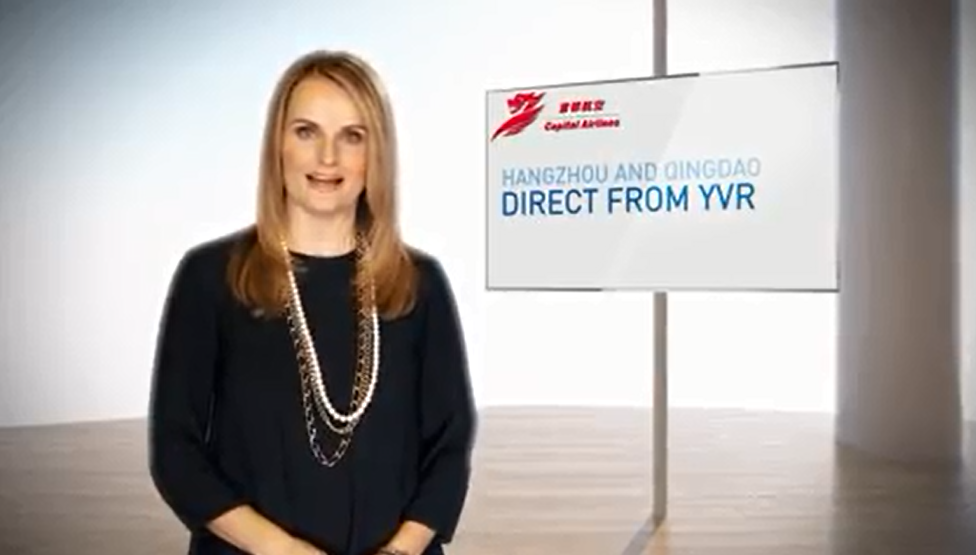 Capital Airlines commercial on Global TV featuring Claire Newell
Our team works closely with existing and new airlines to maximize marketing opportunities. We work with our partners on both ends of the route, in market, to ensure two-way passenger flow and will leverage our strong community engagement program to integrate new airline partners into our local community.
The YVR team works closely with government, tourism and industry partners to support air service development, with the aim of delivering strong and innovative initiatives, including cooperative marketing, to support the successful launch and sustainability of air services.