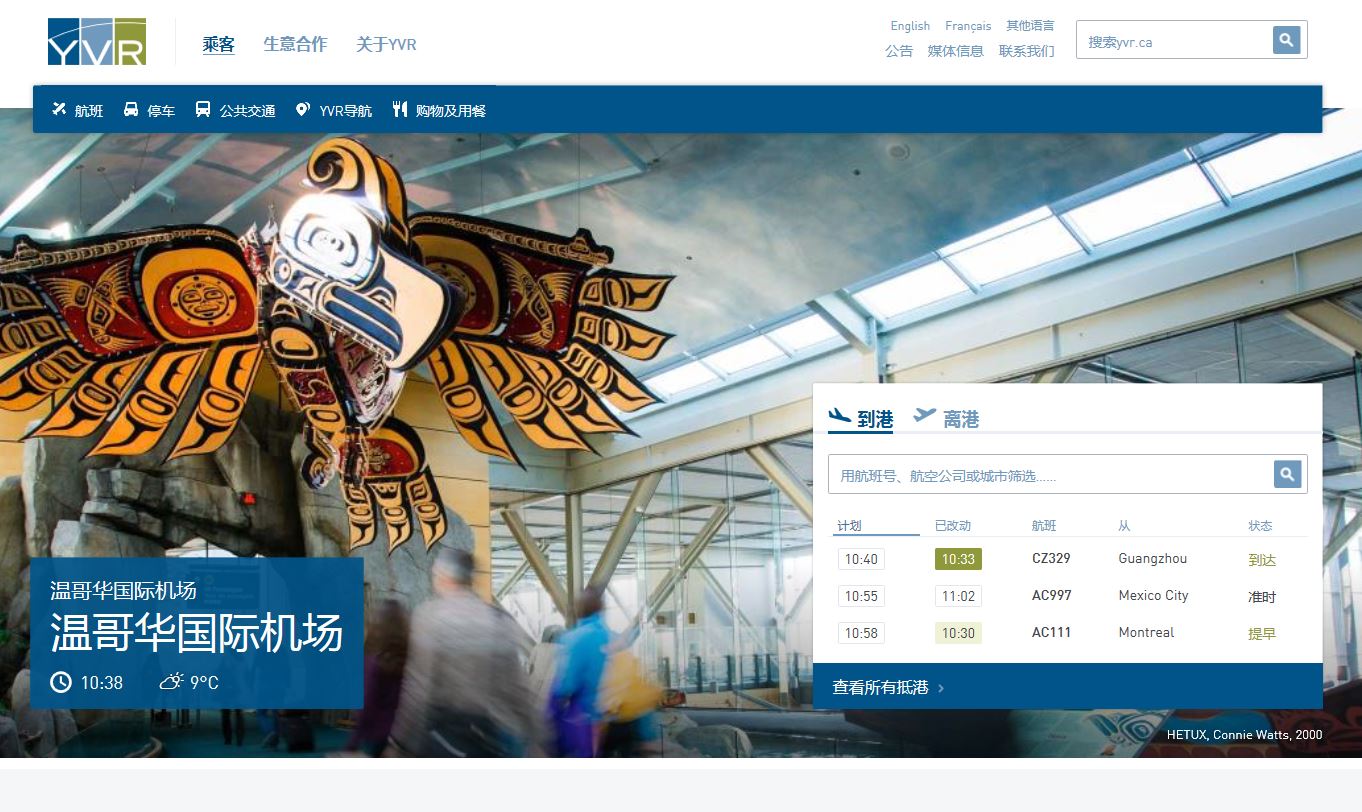 We're excited to announce that our newly revamped website also includes full translation in to simplified Chinese!
This feature is a great way for the Chinese community to learn more about our airport from the comforts of home or via mobile. The latest flight information and details on everything from our restaurants' hours of operation to products for sale in our world-class duty free shops is now all available in simplified Chinese.
In addition to English and Chinese, YVR.CA is available in French.